Vehicles for sale
Click on images for additional pictures.
These are just a selection of what we have available. New stock coming in constantly.
T: 01792 927672 Swansea, UK. E: fbivw@sky.com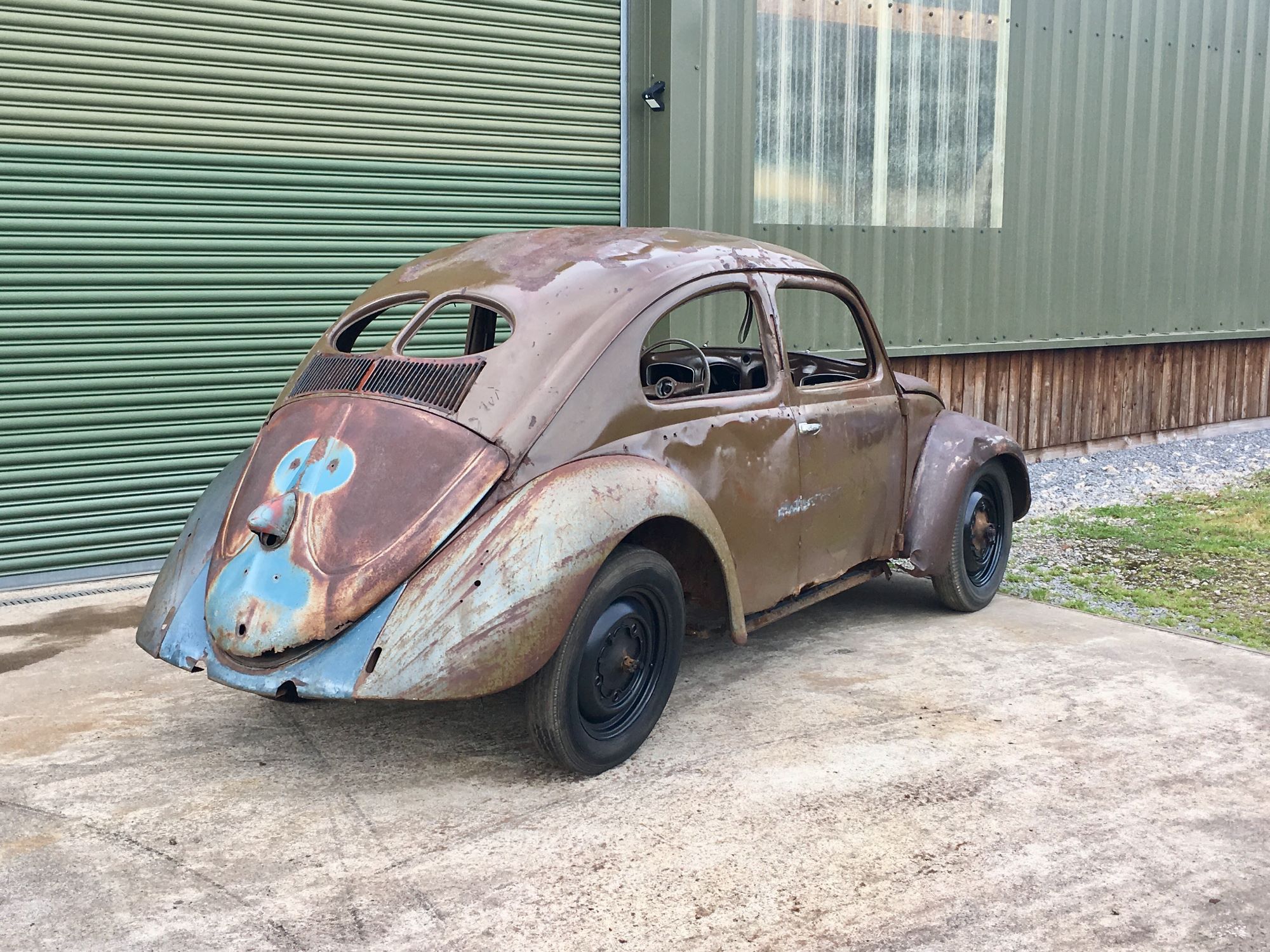 '49 Split Beetle.
Rescued from Finland where it had sat unloved for a very long time.
Built 19th September 1949.
It's a full on project. Rust and dents are plentiful but with the help of Klassicfab, Wolfparts and Virtanen it's all possible.. Body bracing welded in by previous owner and looks a little haphazard so will need to be aligned when lower metalwork is done.
Cable brakes. Believed to be matching pan, body, gearbox and beam. Original motor was missing but a 51/52 longblock could be available by separate negotiation.
Rolling on 3" x 16" Wheels. Original front wings. Original hood. Correct UK import paperwork in hand plus date of manufacture letter from VW.
£9,995. Can deliver / ship.
Private sale.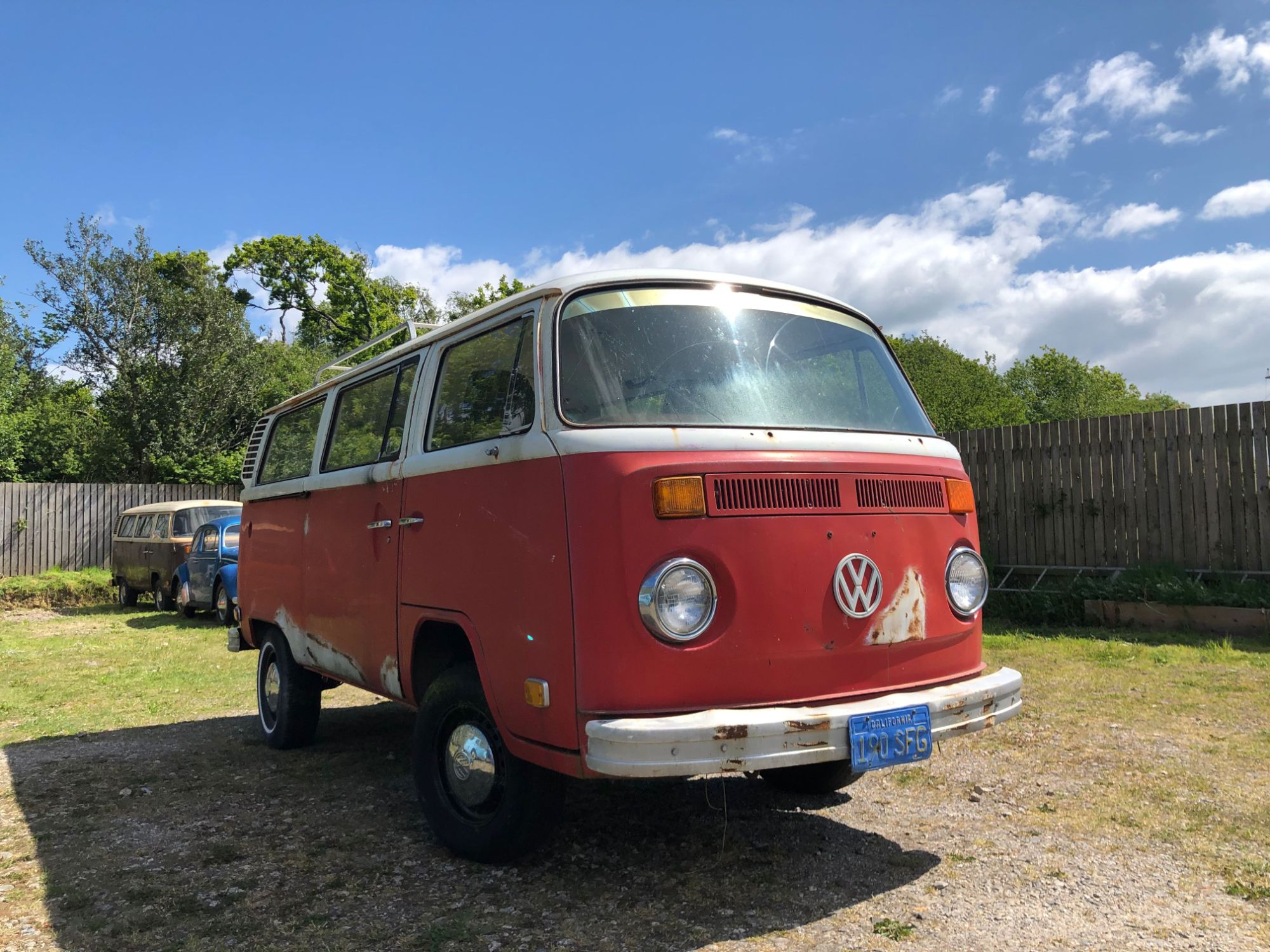 '77 Bay microbus.
Original paint bay window tin top microbus just in from inland Southern California.
Blue plate California bus meaning it was originally sold there and has remained in the very dry climate. This shows as it is in superb solid condition. The paint is original factory applied red and white so a very honest bus that doesn't hide any rust or old damage. There have been a few areas that have picked up bumps and scrapes over the years. A previous owner started working on them applying some body filler which can be clearly seen in pictures. It would be best to strip that off and rework the areas.
Overall a great bus with solid floors, sills, arches, doors, roof etc. A great option if you have a rusty bus with good running gear or are looking to have a bus restored and don't want to spend thousands on welding.
Originally Automatic, no engine or gearbox fitted. Empty in the rear. Very nice un-cracked dashboard. Original high back front seats.
All correct paperwork in place.
£6,500. Can deliver / ship.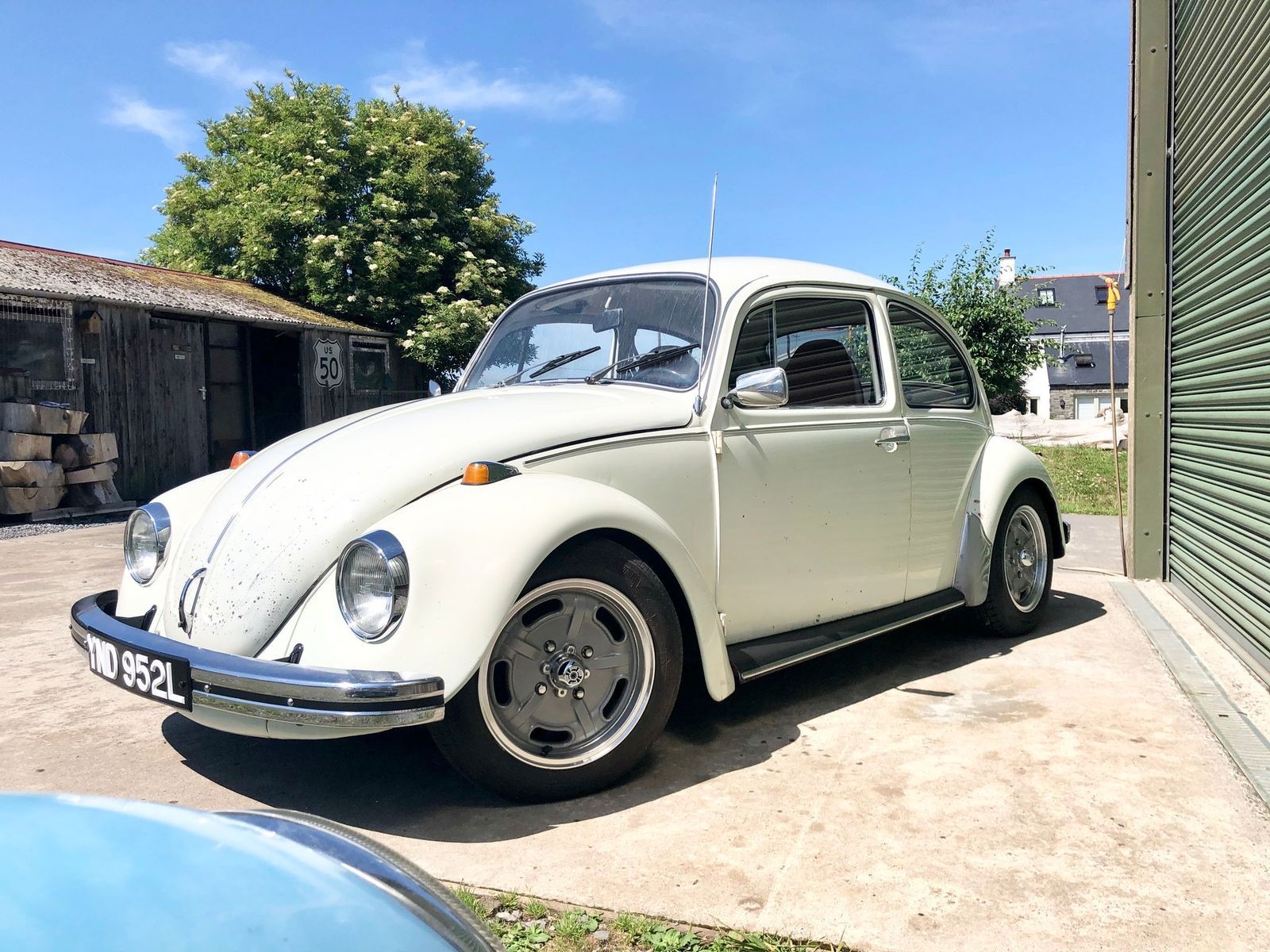 '73 Beetle 1300s.
A rare model 1300s beetle in solid unrestored condition and a reliable daily driver.
The car is majority original paint and in very solid unrestored condition. Inside there are really nice red basket weave seats and red door cards. The seats are factory high backs for extra comfort and safety. Nice original black padded dash. Good condition original headliner.
1300s factory spec includes: front disc brakes, 1600cc motor and gearbox geared to match. A great combination and very practical / enjoyable drive.
Recent alloys with recent new tyres. 2" narrowed adjustable front beam, dropped spindles, new clutch, new gearbox mounts, axle boots etc etc.
MOT, UK registered and ready to use.
£7,995. Can deliver / ship worldwide.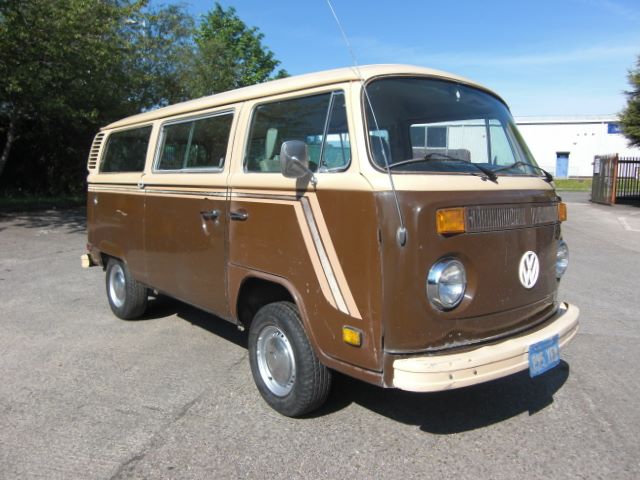 '79 Sunroof Deluxe bus.
Late bay sunroof deluxe microbus from California.
A very good rust free bus which is largely still in its original paint.
Factory sliding sunroof model with large roof opening which is great in warm weather or can be used to fit a poptop roof over.
The original 2 litre motor has been professionally rebuilt and runs great. Very smooth running, clean and powerful motor. 091 6 rib gearbox so great gearing for longer motorway trips or round town.
Original style high back front seats, nice original dashboard, rock n roll bed in the rear.
MOT, UK registered and V5 in hand.
£10,995 Can deliver / ship.
T: 01792 927672 Swansea, UK. E: fbivw@sky.com
'65 Beetle 1200.
A very solid beetle recently found in Sweden and imported following a long hibernation in a heated garage.
The car is currently undergoing recomission work here to be ready for the road once more.
Work includes: New linkpins, new front wheel bearings, new front and rear brake shoes, hoses and cylinders. New master cylinder. New handbrake cables, new hub seals, new exhaust and gaskets. New fuel hoses. Drained fuel system and fresh fuel.
Good Firestone f560 tyres on all 4 corners.
1200 model but fitted with a 1300 single port motor from around 1966.
To be supplied in running driving order with UK MOT and UK registration.
The car is not perfect but is a very solid example that will make a fun driver as is or a great base to take to the next level and fully restore.
£8250.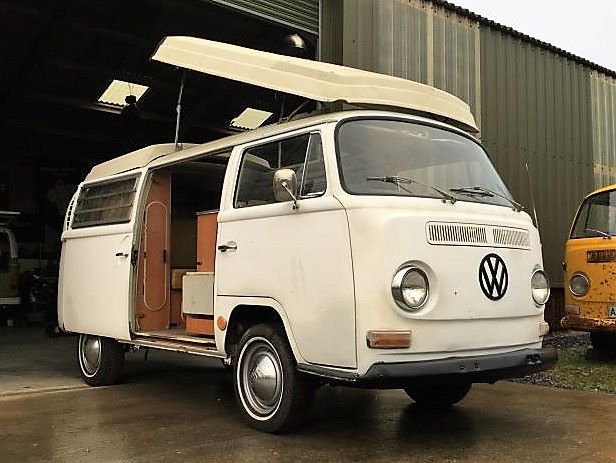 '69 Westfalia Camper.
£Sold.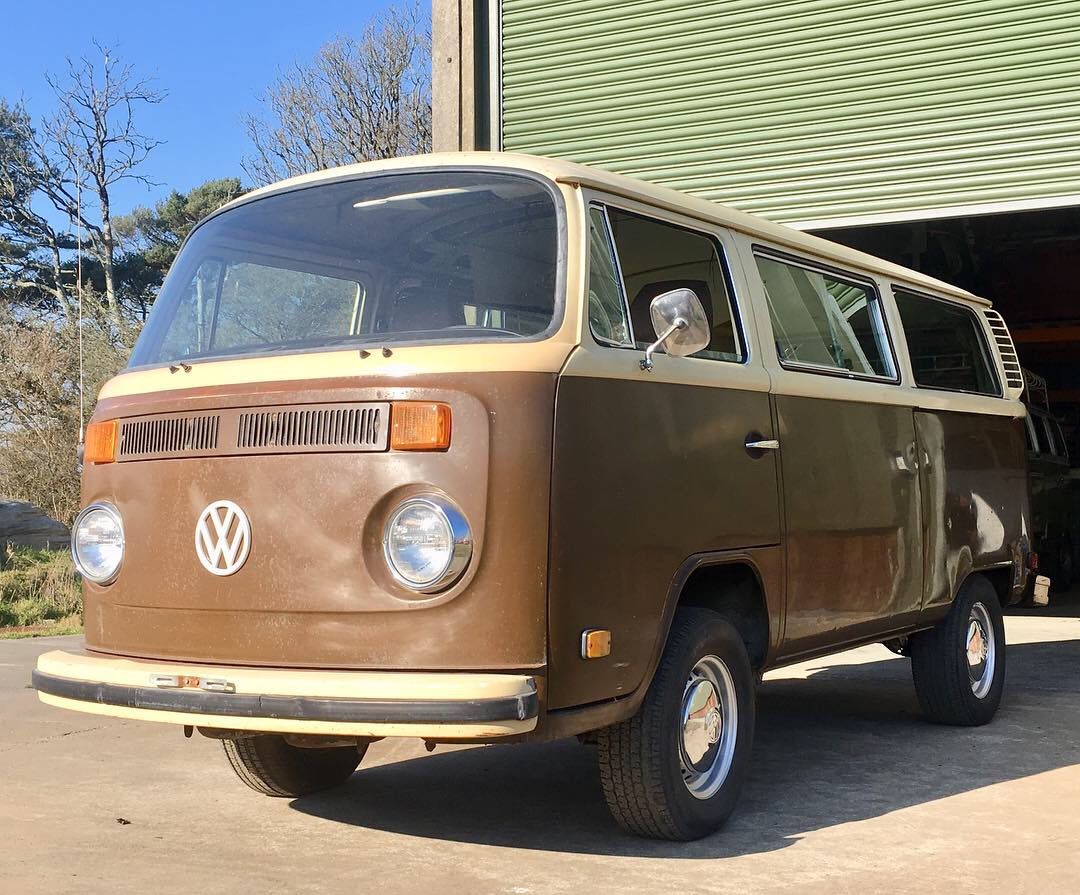 '78 Sunroof deluxe bus.
£Sold.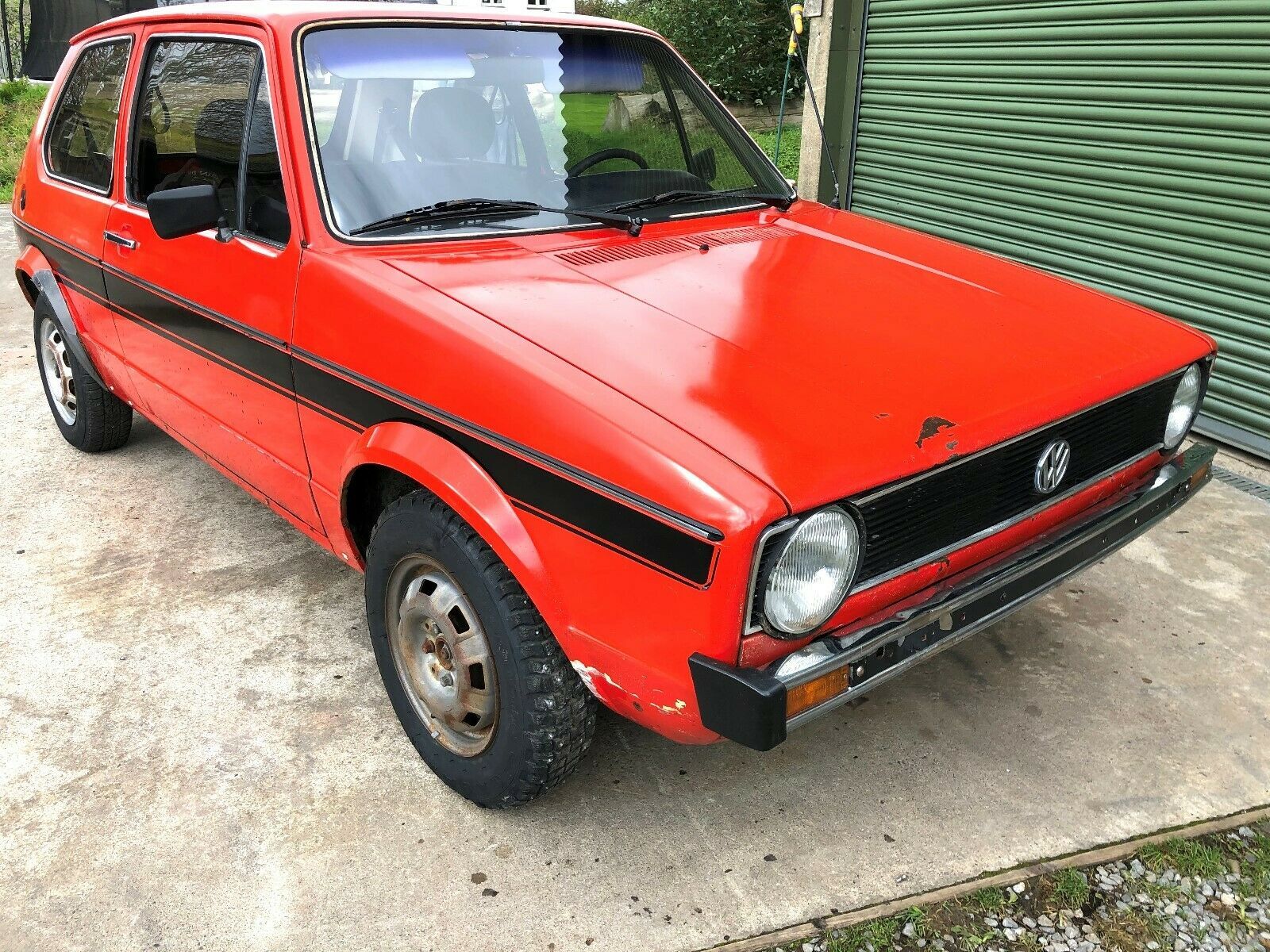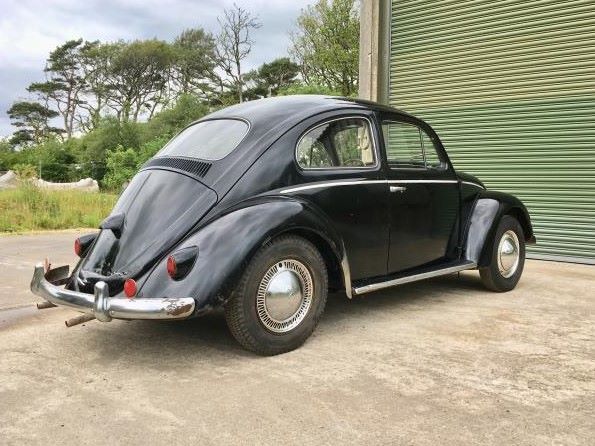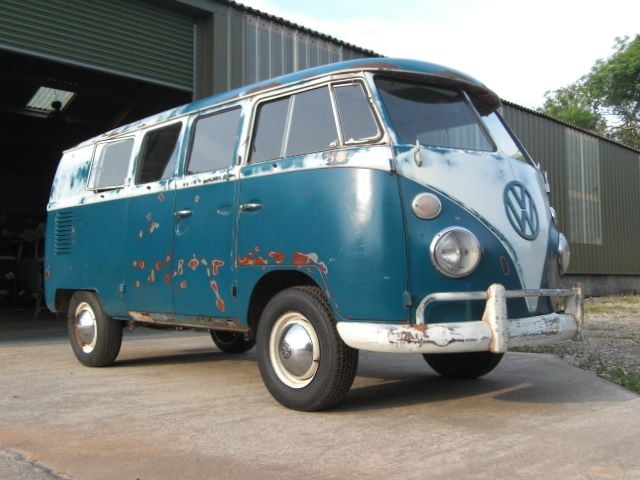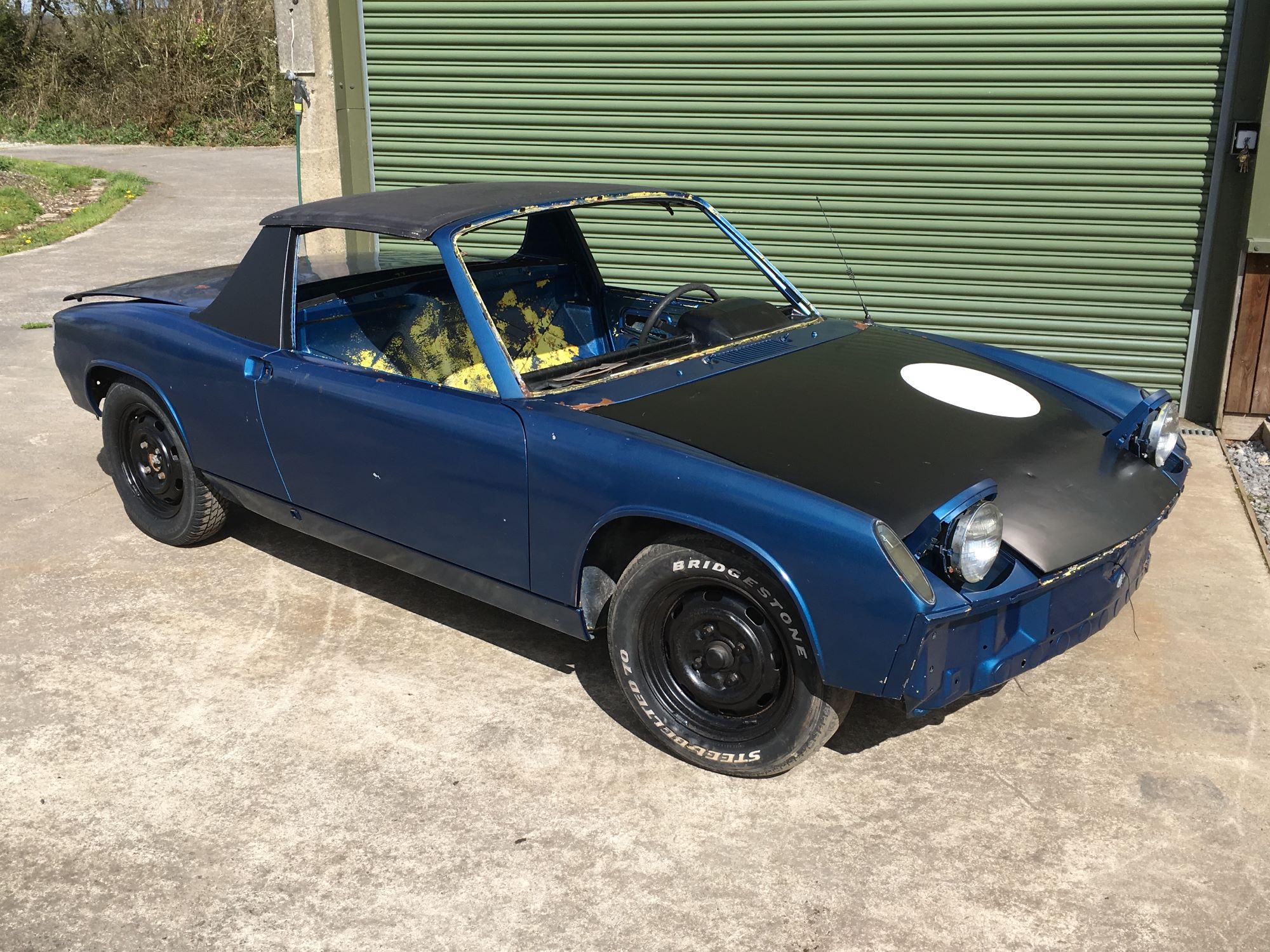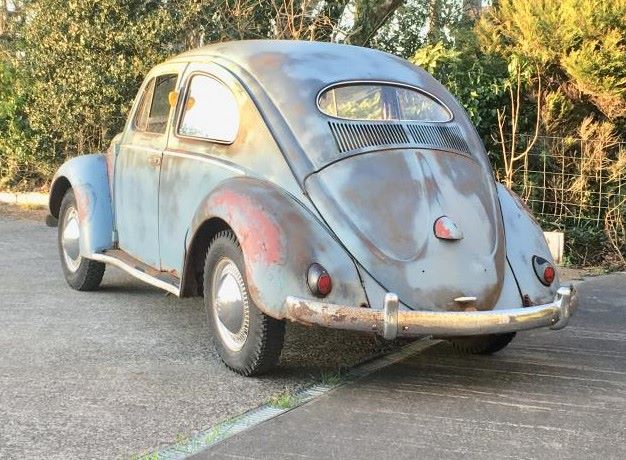 '55 Oval beetle project.
£Sold.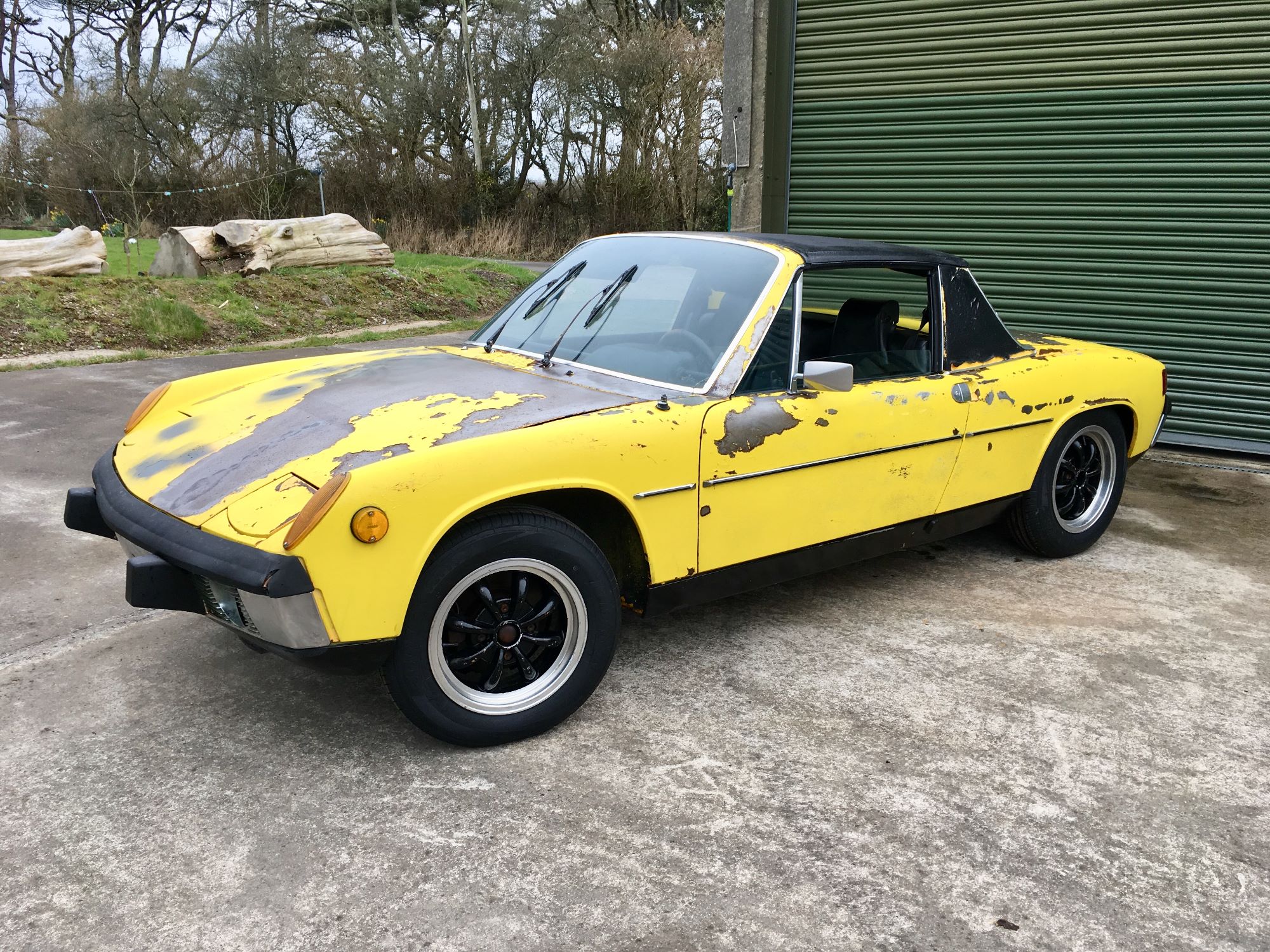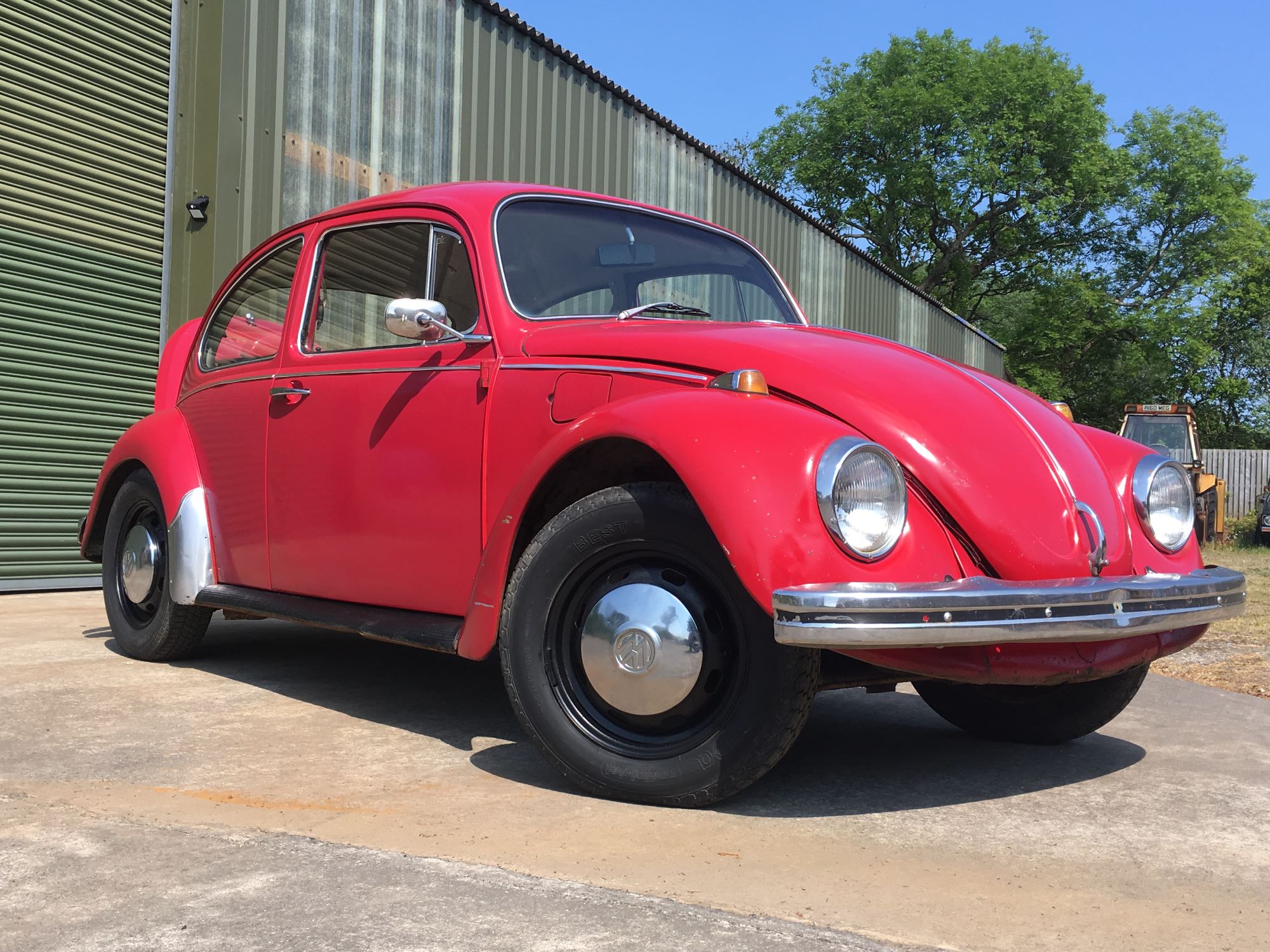 Click on images for additional pictures.
T: 01792 927672 Swansea, UK.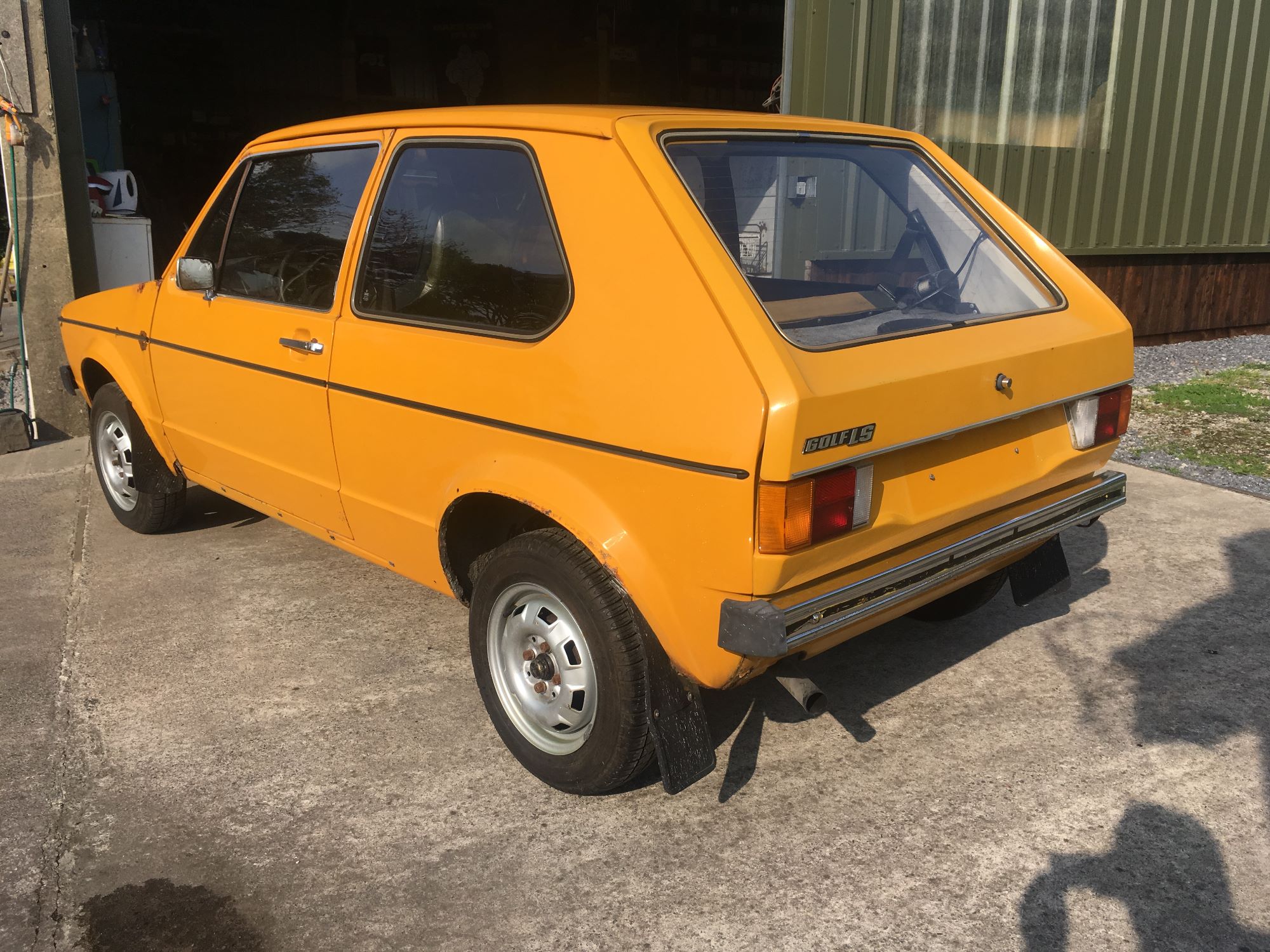 '74 Golf Swallowtail.
£Sold.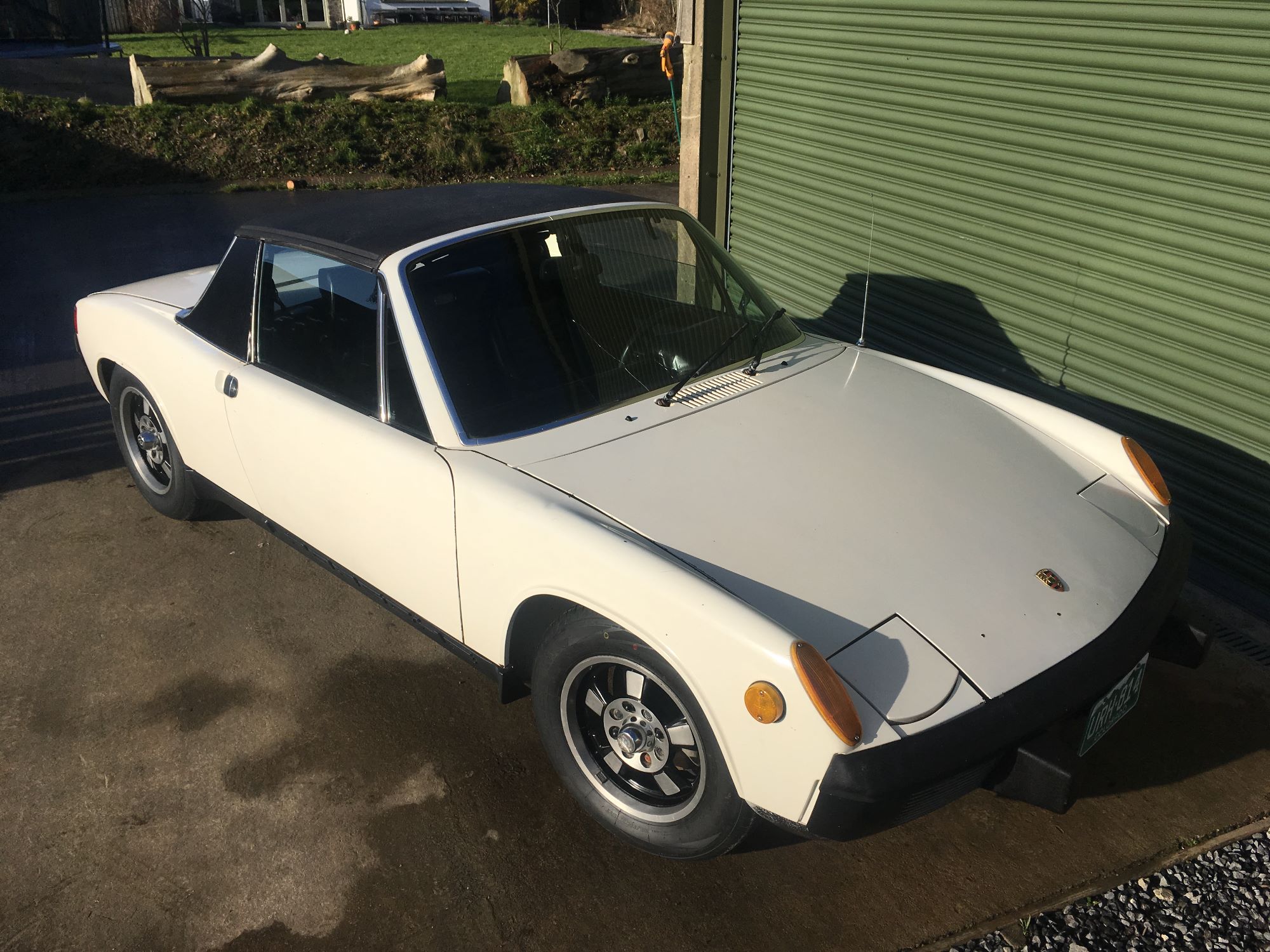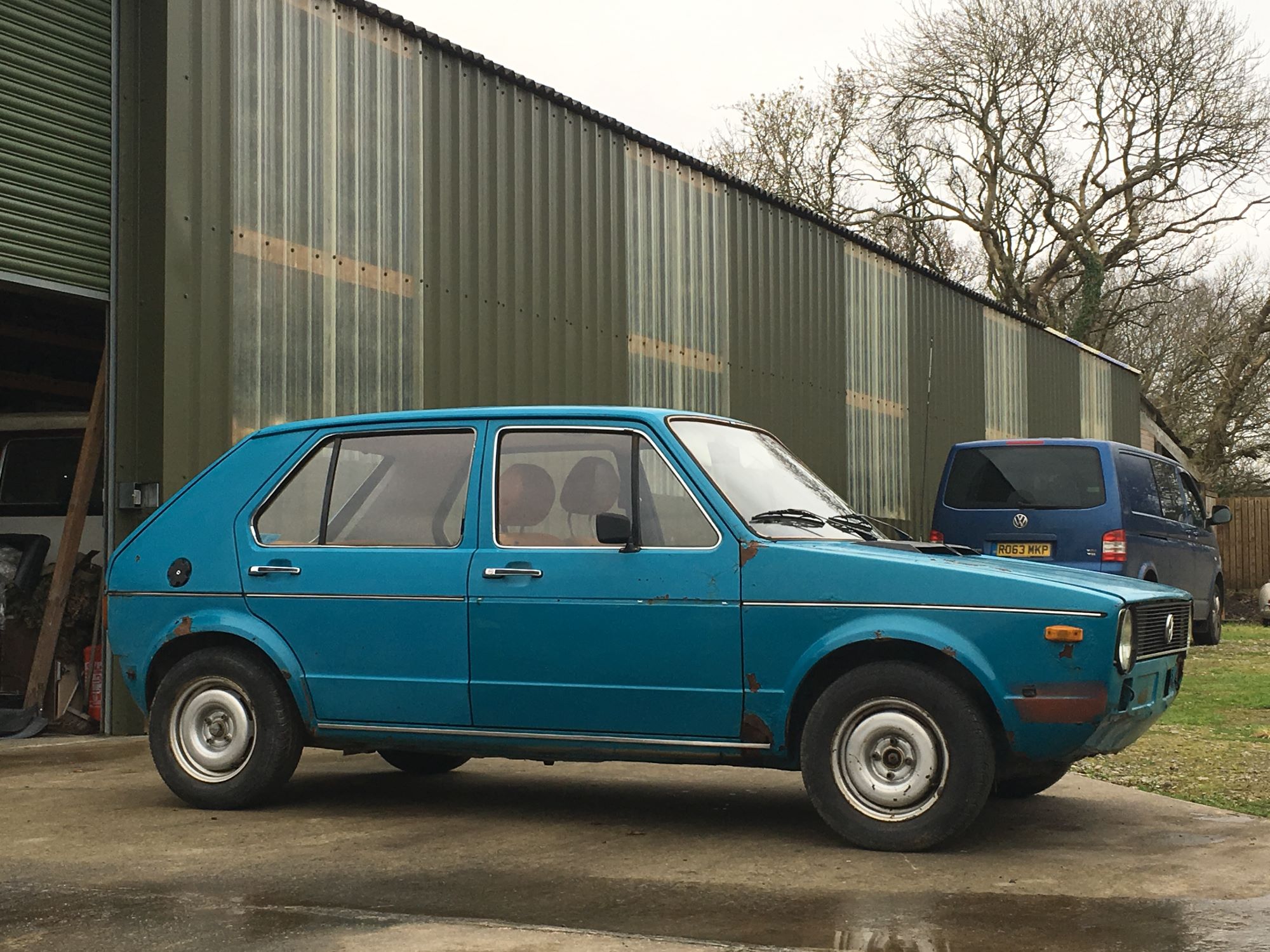 '75 Mk 1 Golf Swallowtail.
£Sold.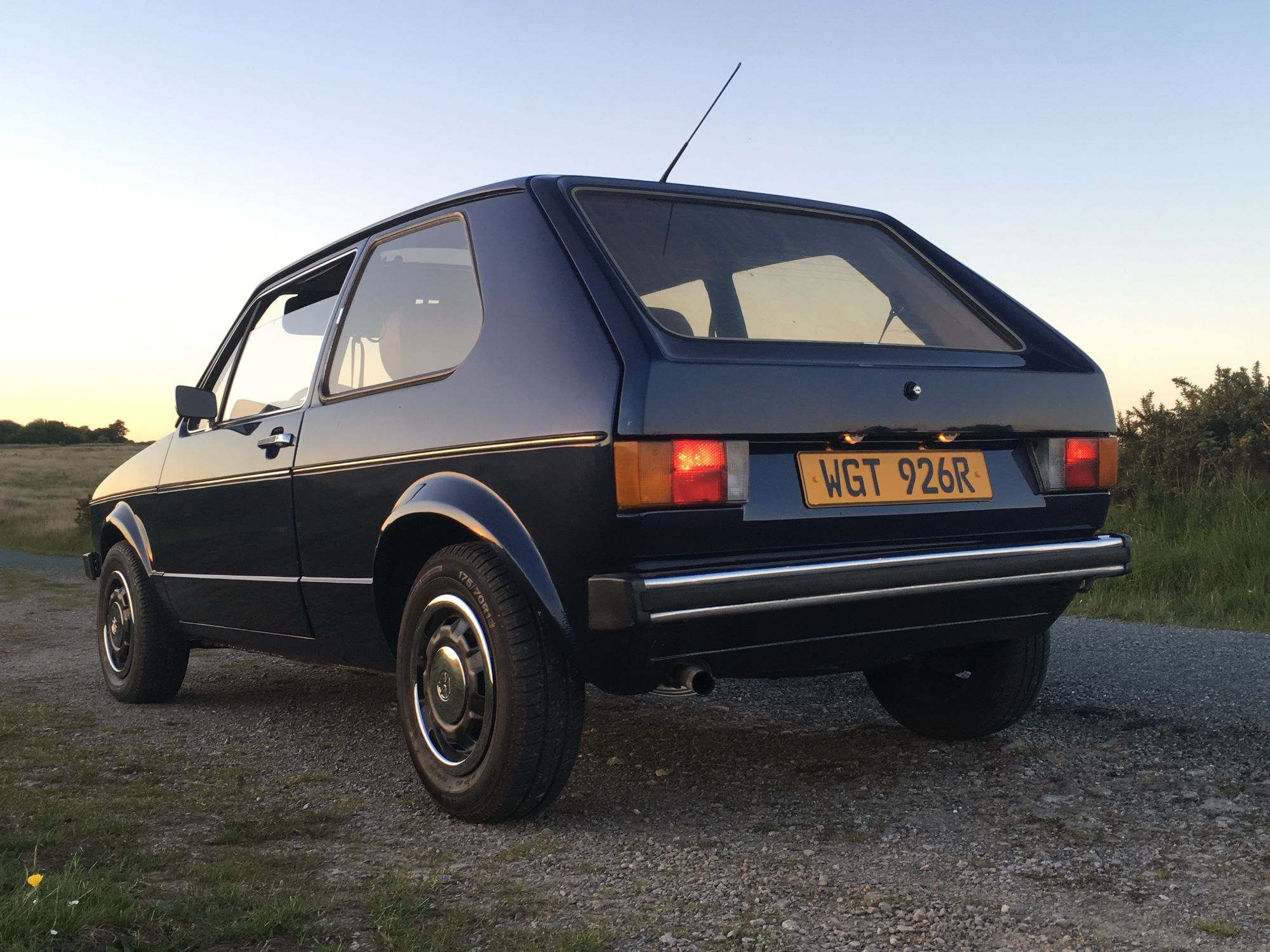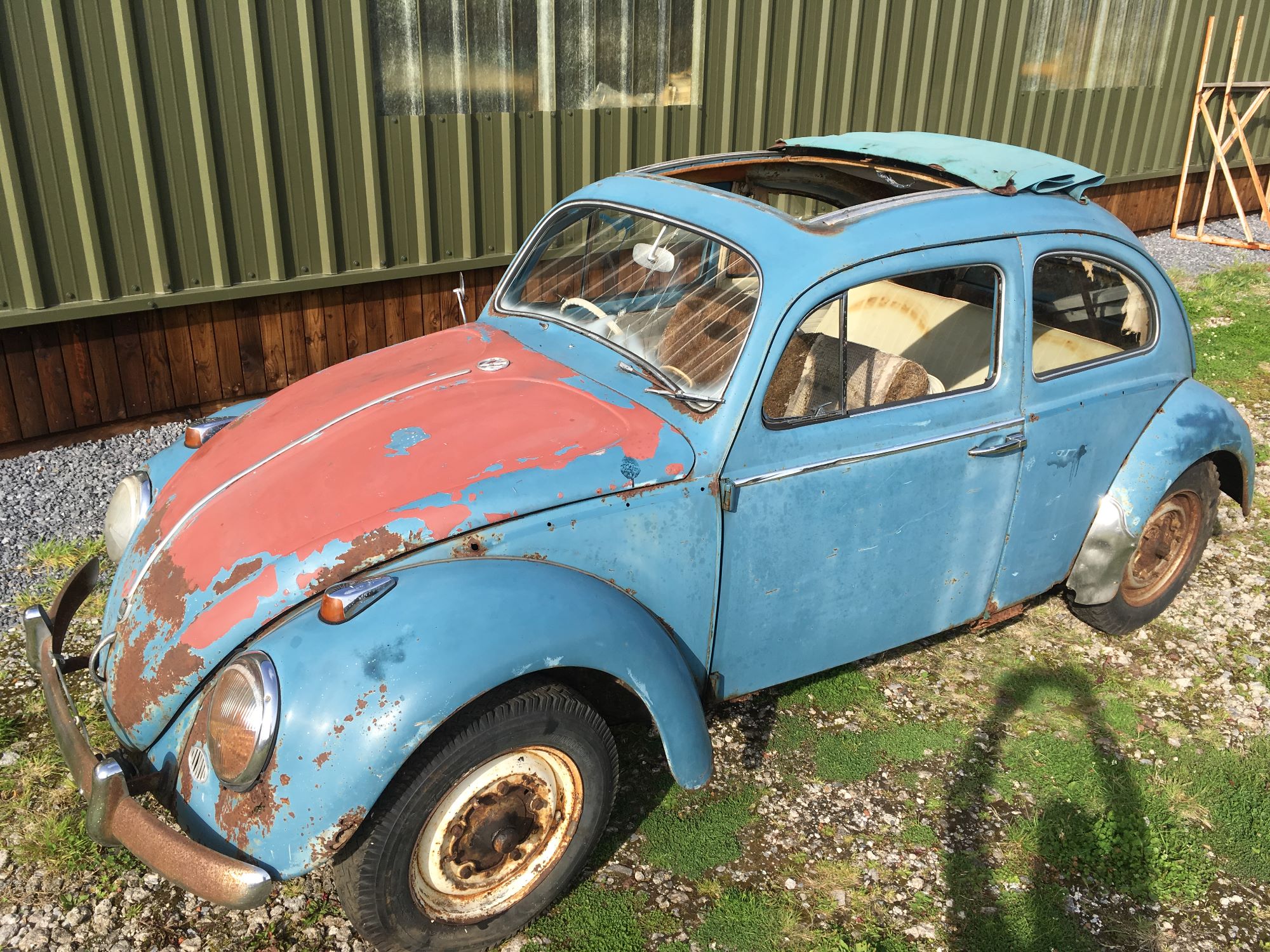 '60 Sunroof Beetle.
£Sold.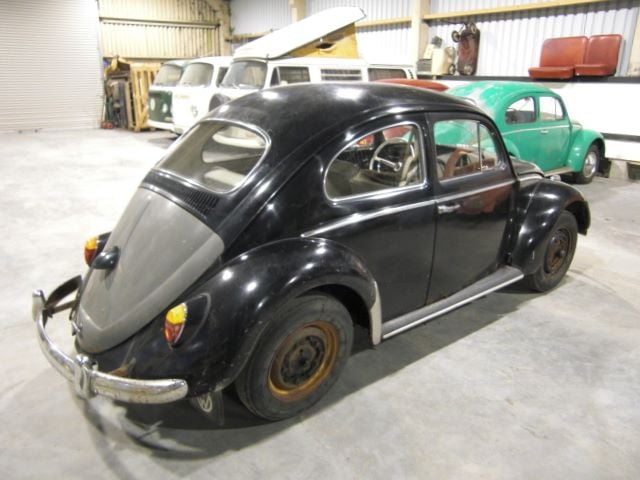 '62 Beetle project.
£Sold.
Click on images for additional pictures.
T: 01792 927672 Swansea, UK.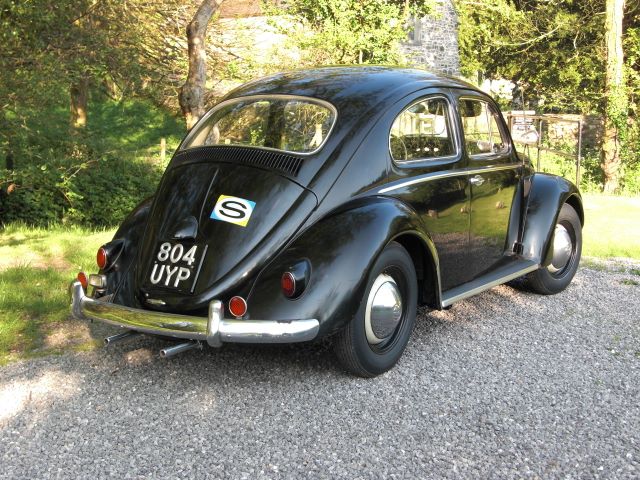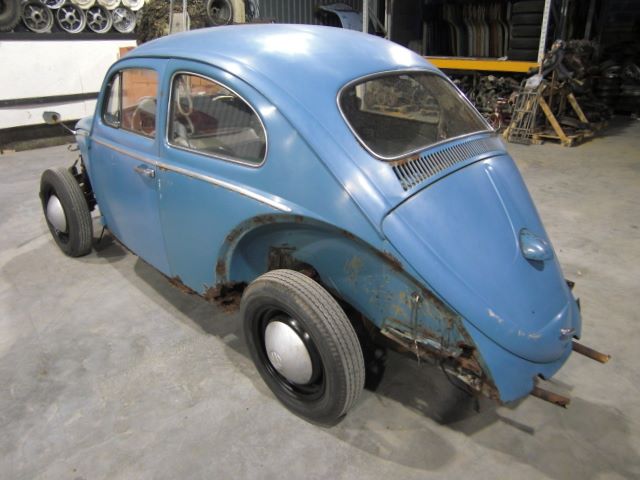 '61 Beetle Project.
£Sold.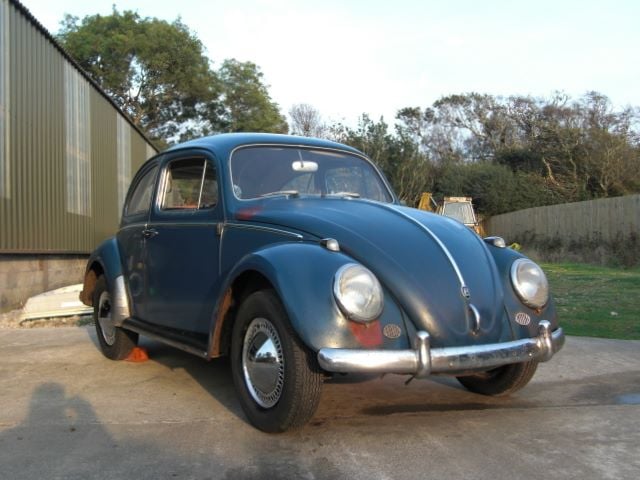 '59 Beetle project.
£Sold.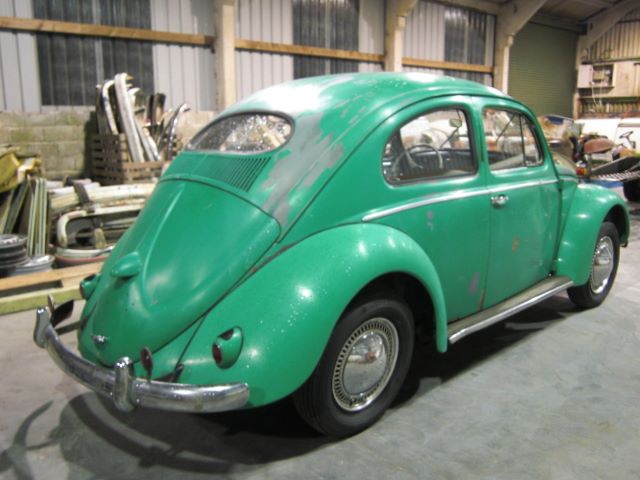 Click on images for additional pictures.
T: 01792 927672 Swansea, UK.