Vehicles for sale
Click on images for additional pictures.
T: 01792 927672 E: fbivw@sky.com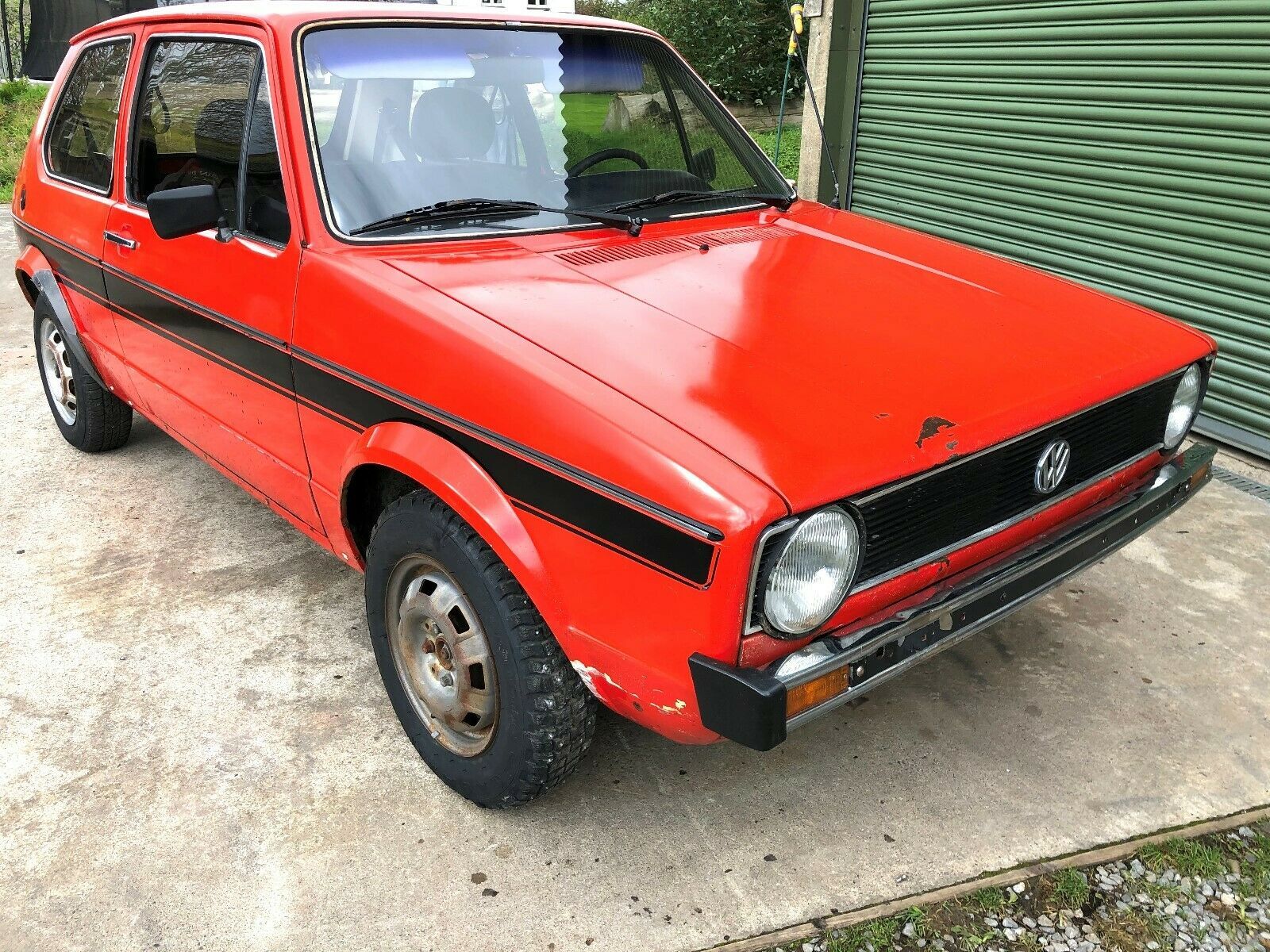 '77 Golf GLS.
Good project car with minimal rust for age.
Early features including chrome bumpers, chrome door handles etc.
The car starts and runs and I have driven it around the yard here. It will need some work to recommission it for the road as it has been out of use for a few years. Swedish import car from an area that has a climate kind to vehicles.
Some rust but low amount for the year. I see no evidence that it has had previous welding work so no old bodges to deal with.
Original interior.
Can deliver / ship worldwide.
£Sold.
78 Datsun 280zx.
Fresh in from the desert side of California.
An incredibly solid car which is virtually rust free. I have found only one small hole under the spare wheel and a very small scruffy bit on one side of the battery stand. The rest is superbly solid.
The car appears to have been one lady owner up until the early 2000's as there is a file of receipts which run from 78 to around 2002.It comes with the original instruction manual, tool kit and space saver spare wheel and collapsible tyre.
Very straight car with good body, matching genuine alloys, nice straight bumpers, good glass etc. The paint has been sunbaked and is very dried out and lifting in places. Good body to bare metal and paint or keep desert patina. The interior is somewhat dried out too. Its very original inside and features original radio and also 8 track player.
Parked up since early 2000's. Previous owners have misplaced keys so ignition barrel will need to be replaced.I have not had it running due to this but the motor turns and is complete. selling as a project car.
Import paperwork in hand. NOVA and USA lien papers.
Can deliver / ship.
£Sold.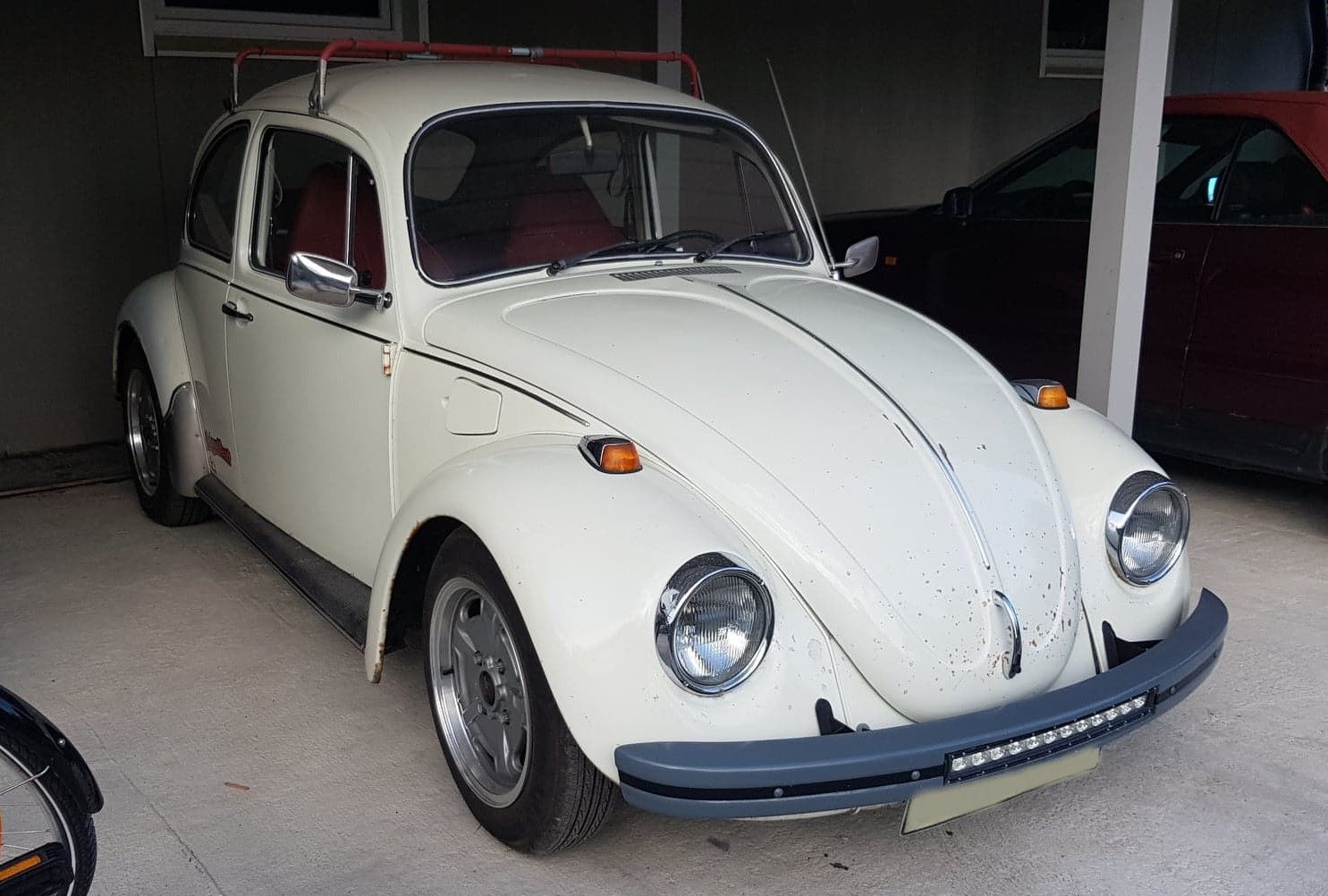 '73 Beetle 1300s.
A rare model 1300s beetle in solid unrestored condition and a reliable daily driver.
The car is majority original paint and in very solid unrestored condition. Inside there are really nice red basket weave seats and red door cards. The seats are factory highbacks for extra comfort and safety. Black padded dash too. Nice headliner.
1300s spec is from factory front disc brakes, 1600cc motor and gearbox geared to match. A great combination and very practical / enjoyable drive.
Recent alloys with good tyres. 2" narrowed adjustable front beam, dropped spindles.
Being sold as a daily driver car UK registered and ready to use.
Can deliver / ship worldwide.
£7500.
'68 Beetle 1500.
A very nice unrestored and well preserved 1968 1500 model beetle.
Beautiful untouched, clean, original interior. Nice straight body with original red paint. The doors open and shut like new.
If you look under the car it really is very good and has been preserved by the application of spray on rust proofing coat underneath which was applied from new. The car was garaged when not in use and it really shows.
One of the best models to own offering great driveability due to the 1500 motor, improved gear ratios , front and rear anti roll bars and front disc brakes.
The car has just had some replacement parts to keep it fresh. 5 x new tyres, front best quality shock absorbers, master cylinder, front brake hoses (rears were recently done), german running boards and recent exhaust. Gear oil checked and topped up, engine oil changed.
A lovely car and a true survivor. Supplied with MOT and UK reg.
Can deliver / ship worldwide.

£10,000.
T: 01792 927672 E: fbivw@sky.com
'75 Mk 1 Golf Swallowtail.
A rare early model golf with desirable swallowtail pressing in the rear panel.
The car has been parked in a garage unused for a while in Scandinavia so will need some recomissioning work. Selling as a project car.
It appears to be largely original paint and has all the original interior.
There is some rust repair required as you may expect for a 44 year old car but not drastic and a great basis for resto.
Engine spins over but would require recomissioning (fresh fuel and fuel hose at least) prior to being ready to drive.
Selling with or with the alloys shown or with original steels or both if you prefer.
£Sold.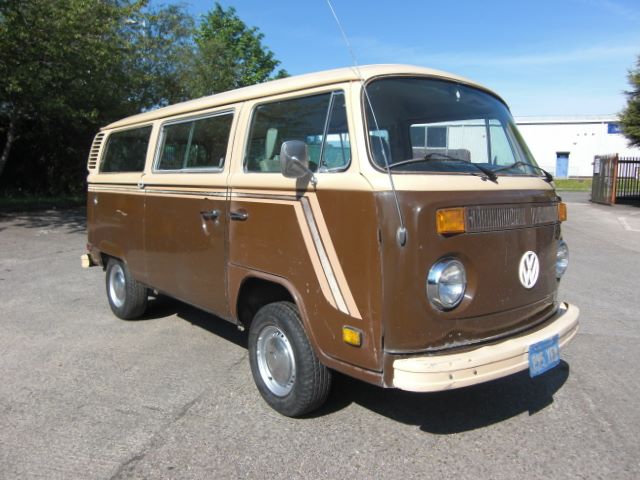 '79 Sunroof Deluxe bus.
Late bay sunroof deluxe microbus from California.
A very good rust free bus which is largely still in its original paint.Factory sliding sunroof model with large roof opening which is great in warm weather or can be used to fit a poptop roof over. The original 2 litre motor has been professionally rebuilt and runs great. Very smooth running, clean and powerful motor. 091 6 rib gearbox so great gearing for longer motorway trips or round town. Original style high back front seats, nice original dashboard, rock n roll bed in the rear. Blue plate bus meaning its always been basking in the California sun.
MOT, UK registered and V5 in hand.
£10,995 Can deliver / ship.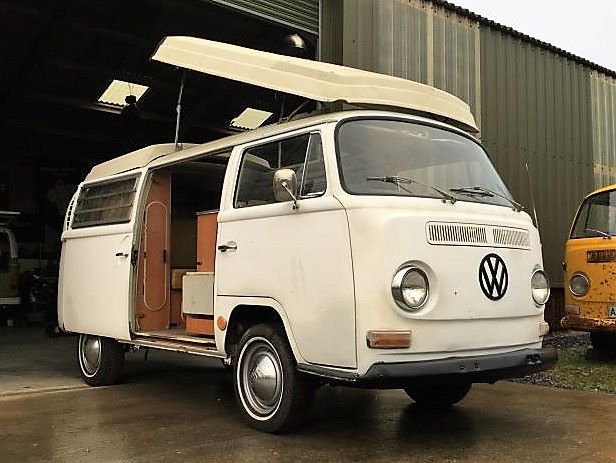 '69 Westfalia Camper.
A really good solid early bay Westfalia camper project bus imported from the dry US west coast. A great model for a family camper having the pop top roof.
All the nice early bay features such as small tail lights, moon shaped vents, domed hubcaps, large VW emblem etc. Original camping interior and front seats. No Motor fitted but all other running gear in place inc gearbox. Ideal bus to get on the road looking as is or to do a restoration on. Early bay Westfalias are sought after now and getting hard to find in unrestored condition.
Can deliver / ship worldwide.
£10,500.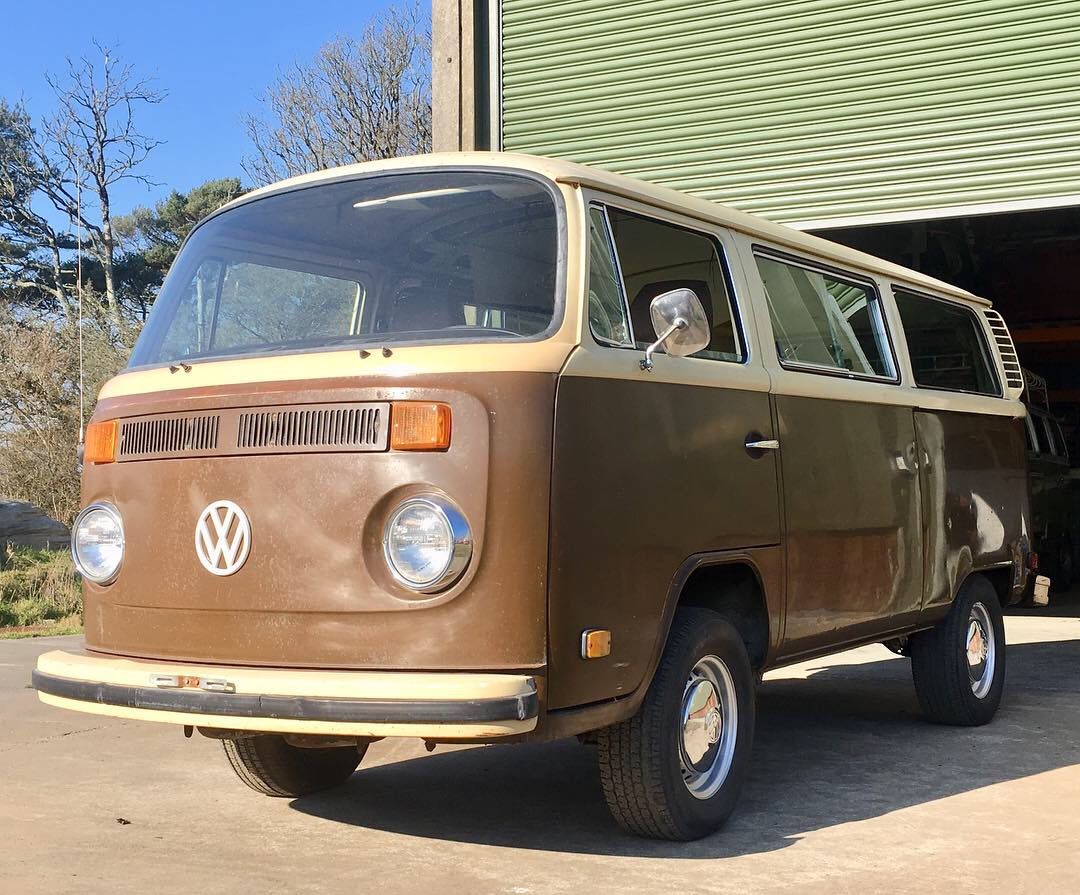 '78 Sunroof deluxe bus.
A really good solid late bay sunroof deluxe model. Imported in from a non costal area of California so it has always been in a very dry climate.The body is super solid and has no rust holes. Even the battery tray is intact. The brown and beige paint is mostly original with only a couple of areas that were redone over the years. Sills, doors, gutters, jack points etc are all in great condition. The sunroof works well and rolls open and closed fine. Sliding windows in the middle and opening quarterlights in the cab area. No engine or gearbox in the bus so ideal candidate for swapping over from a rusty bus to a solid one or to build in reconditioned running gear or even a Subaru conversion.
£6,995. Can deliver / ship.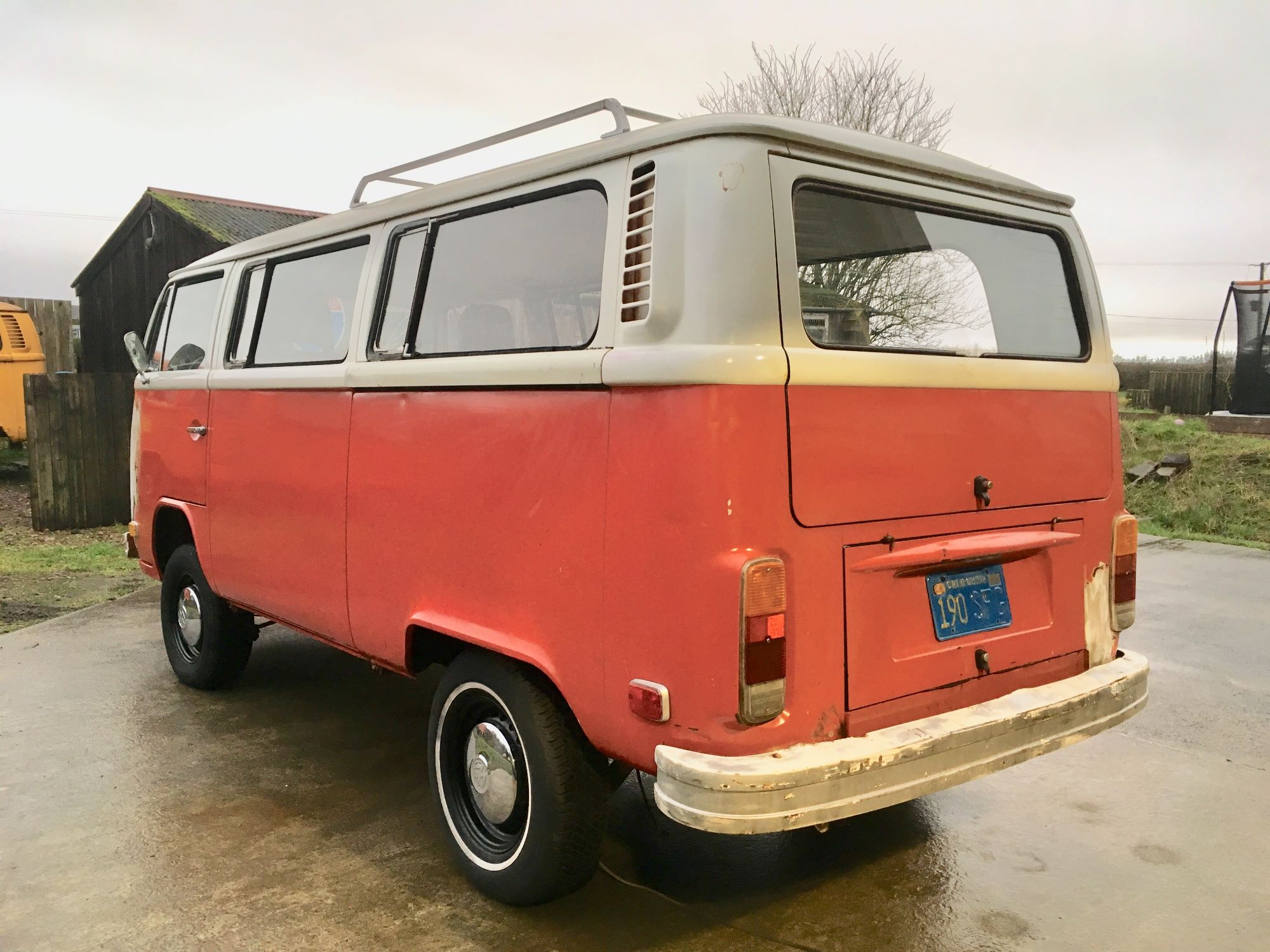 '77 Bay microbus.
Original paint bay window tin top microbus just in from inland Southern California. Blue plate California bus meaning it was always there in the very dry climate and this shows as it is in superb solid condition.
The paint is original factory applied red and white so a very honest bus that doesn't hide any rust or old damage. There have been a few areas that have picked up dents over the years and the previous owner started working on them applying some body filler which can be clearly seen in pictures. It would be best to strip that off and rework the areas. Overall a great bus with solid floors, sills, arches, doors, roof etc. A great option if you have a rusty bus with good running gear or are looking to have a bus restored and don't want to spend thousands on welding.
Originally Automatic, no engine or gearbox fitted. Empty in the rear. Very nice un-cracked dashboard. Original high back front seats.
All correct paperwork in place.
£6,500. Can deliver / ship.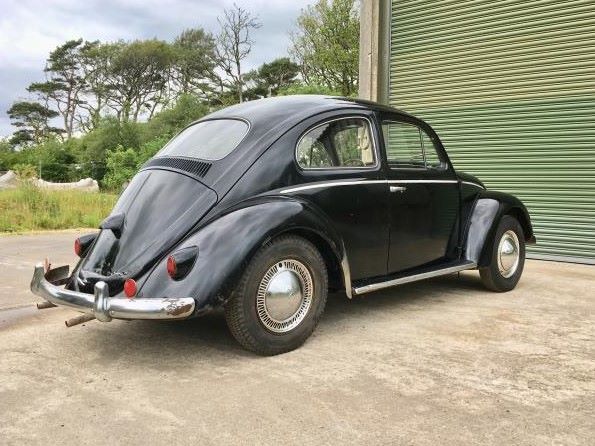 '59 Beetle.
Recently unearthed from long term storage in a Scandinavian barn.
59 year model having been built 27th November 1958. Shipped to Sweden by 29th.
A very original car throughout. Original interior with cloth and blue vinyl seating and diamond pattern door cards. Original rubber floor mats and brown squareweave carpets. Original cloth headliner. Nice dashboard with period radio. Eberspacher heater. Rear wing Swedish ribbed gravel guards. Sperrwolf gearshift lock (key lost though and locked in neutral so needs to be somehow removed or cut off. Period correct wheel trim rings. Really nice semaphores. Nice original headlights and og glass lensed tail lights. No motor end float. It appears to have been professionally painted early on as the paint could be confused with original but the original colour code sticker under the hood was replaced with an old Glasurit one. The pictures make the paint look a little better than it is. In person you can see various scratches and scrapes, dings and stone chips as normal on an old car. Some rust but not loads. Pans look good, some in the wings, a little here and there. I tried to capture that in the pics.
Needs recommissioning / light resto. Exhaust and heat exchangers require replacement.
All correct documents in hand inc UK import paperwork.
£Sold.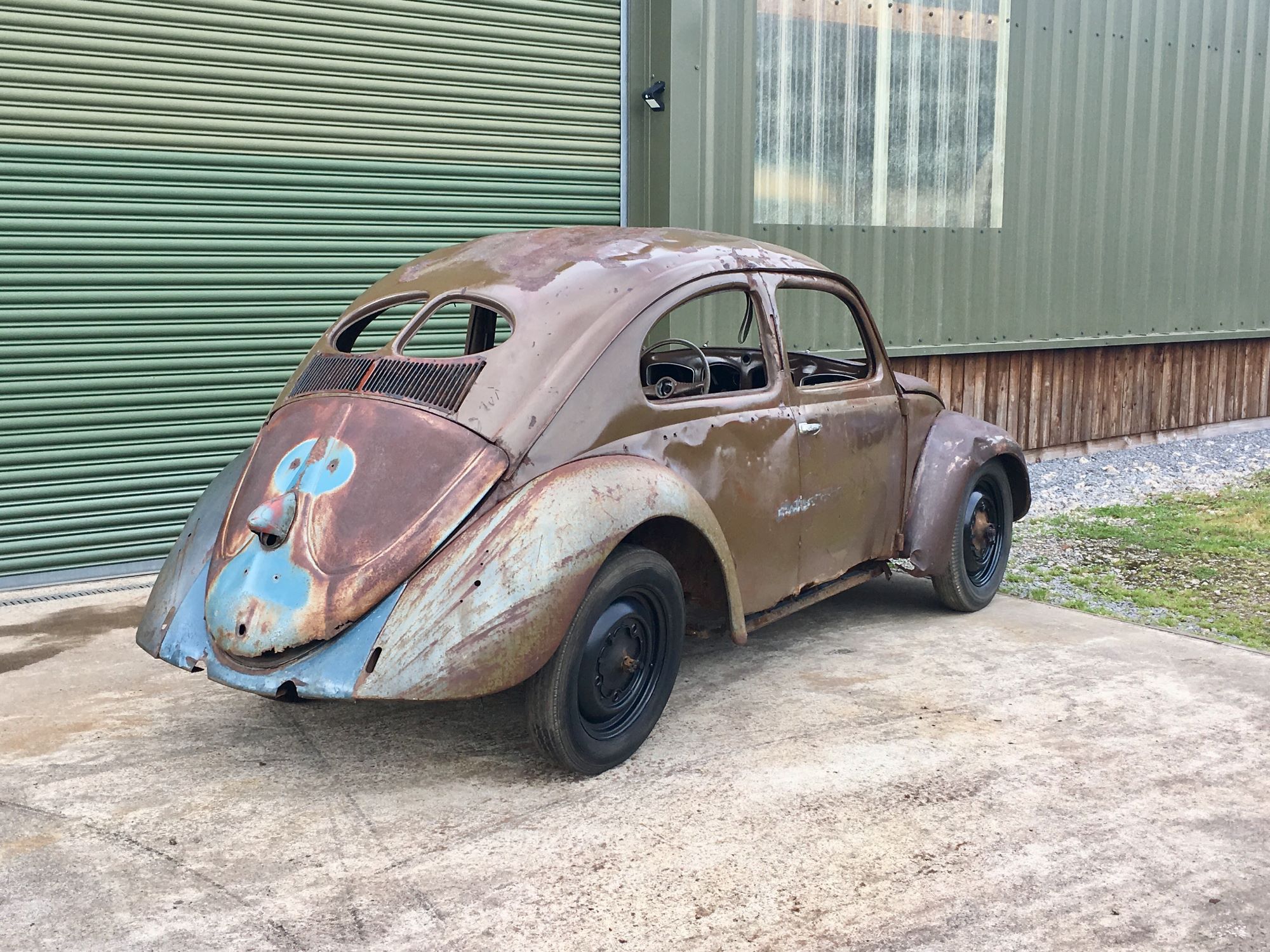 '49 Split Beetle.
Rescued from Finland where it had sat unloved for a very long time.
Built 19th September 1949. It's a full on project. Rust and dents are plentiful but with the help of Klassicfab. Wolfparts and Virtanen it's all possible.. Body bracing welded in by previous owner and looks a little haphazard so will need to be aligned when lower metalwork is done. Cable brakes. Believed to be matching pan, body, gearbox and beam.
Original motor was missing but a 51/52 longblock could be available by separate negotiation. 4 x 16" Wheels. Original front wings. Original hood.
Correct UK import paperwork in hand plus date of manufacture letter from VW.
£9,995. Can deliver / ship.
Private sale.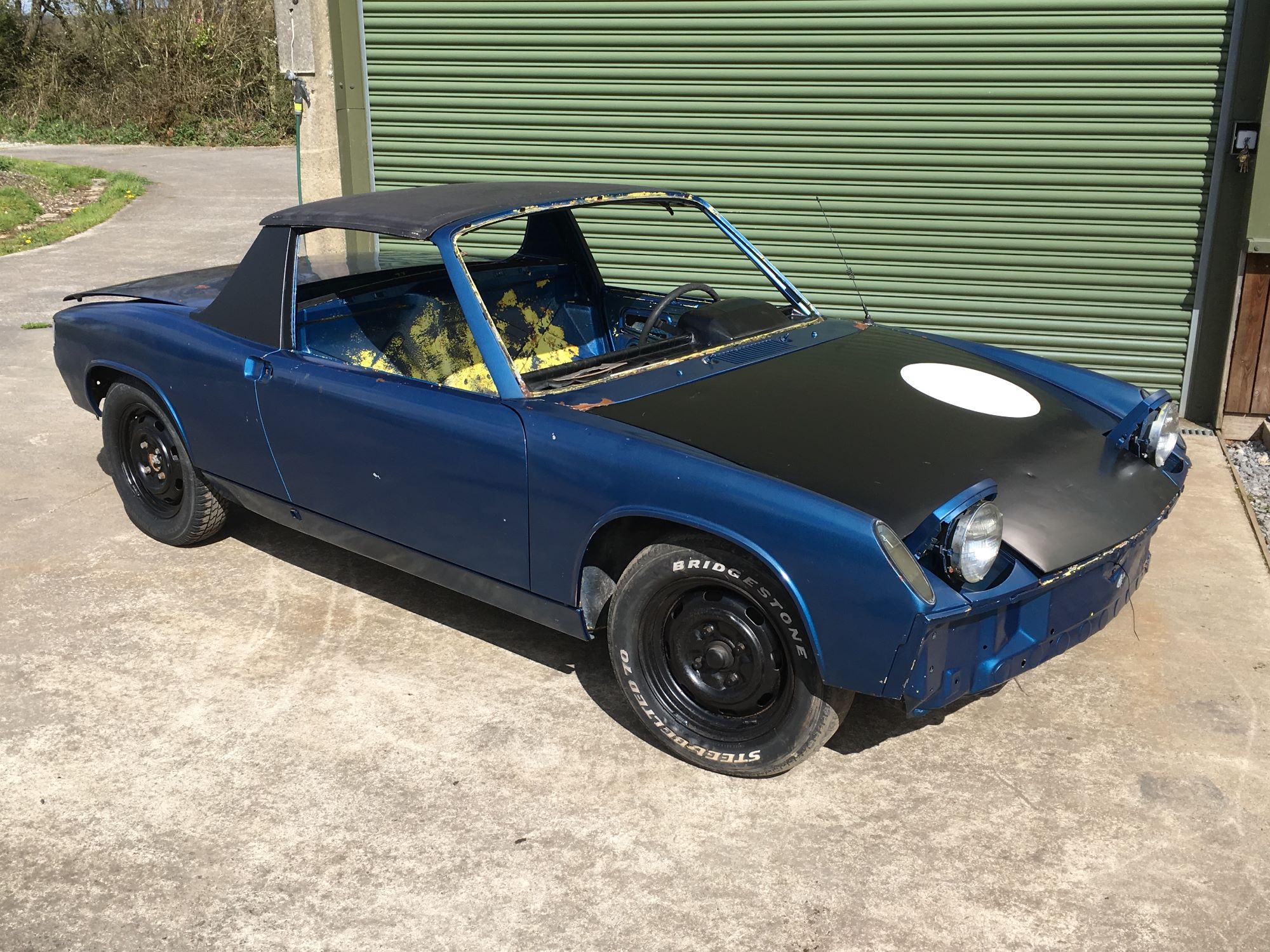 '72 Porsche 914.
Good solid shell from Nevada. Minimal rust.
Rolling shell without engine or gearbox. No interior.
Good for custom build or to re shell a rotten or crashed car.
£Sold.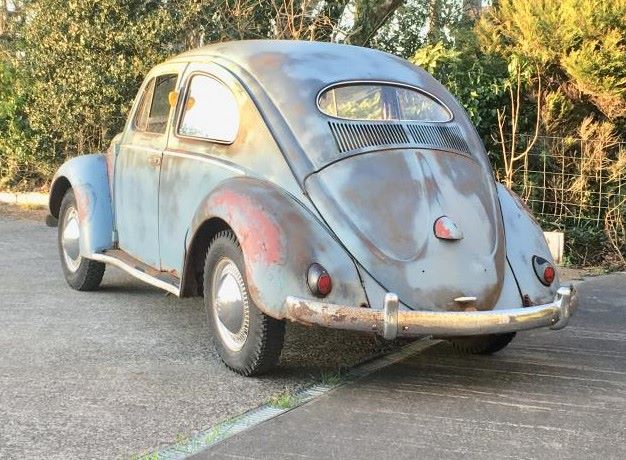 '55 Oval beetle project.
Early model oval which was built in March of 1955.
Ribbed door, batwing wheel and heart tail light model. All the desirable early oval features.
The car has had one light repaint which is thin and showing through to the original stratos silver paint in many areas. Should be a relatively easy strip back to og paint. All wings / fenders are original, some work needed but nice to have all originals in place. Original paint on the dashboard, engine bay, door shuts etc. The car is a restoration project and has been stood unused for many years. It will need metal replacement / welding repairs. Heater channels and floor pan halves require work / replacement plus some other work. Both original ribbed doors, SEKURIT glass all round except windscreen. Nice rust free decklid. Motor appears original but doesn't turn. Not sure why but assume its due to long time sitting. The car has no seats. They were missing. A nice early model oval that has not been repaired / welded before so no old bodge repairs to contend with.
Can deliver within UK, Europe or ship worldwide.
£7,995. Can deliver / ship.
Click on images for additional pictures.
T: 01792 927672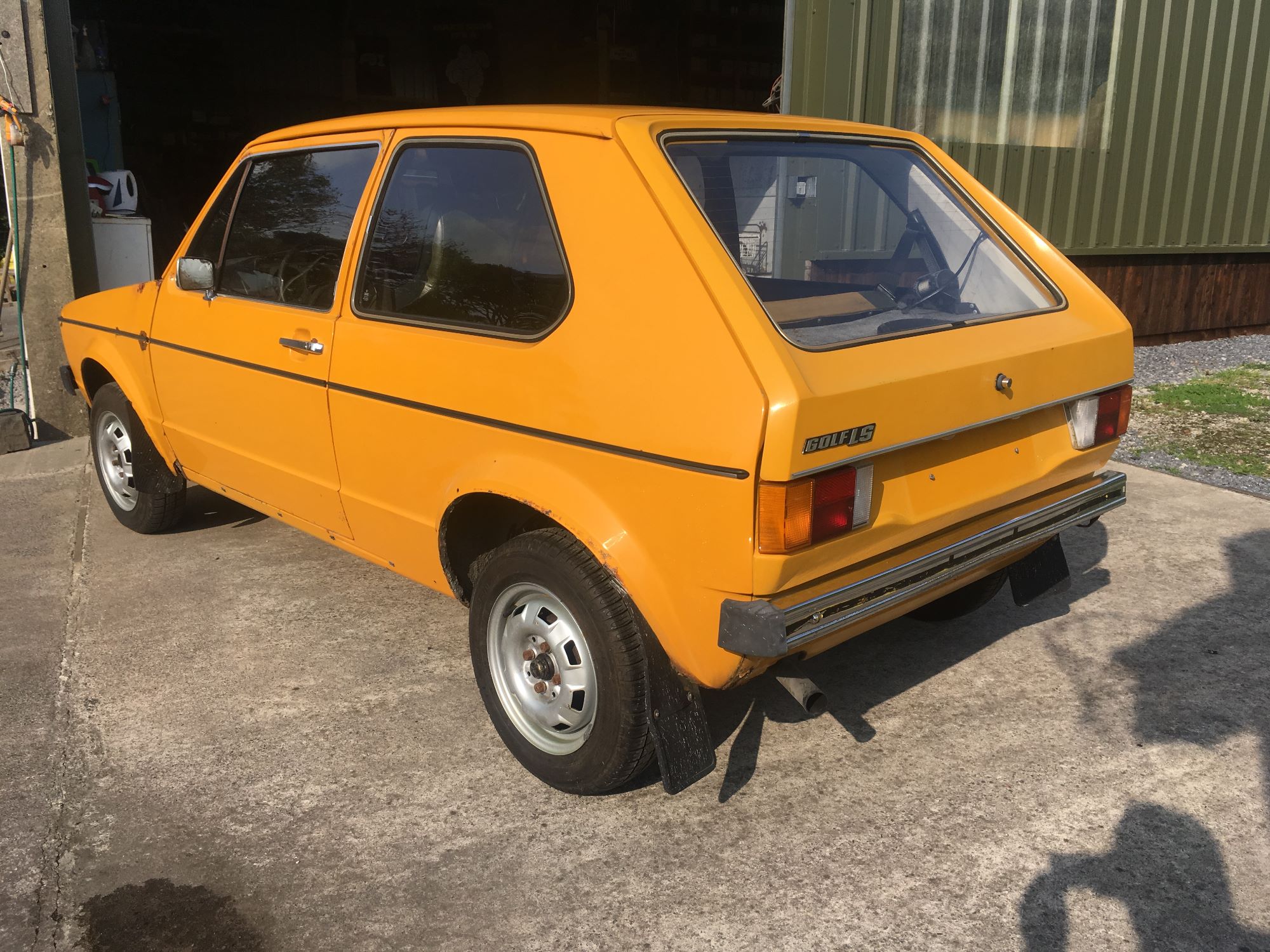 '74 Golf Swallowtail.
Very early model with swallowtail rear end, built in headrest seats, chrome bumpers etc. One of the earliest golfs in the UK having been built in September 1974.
£SOLD.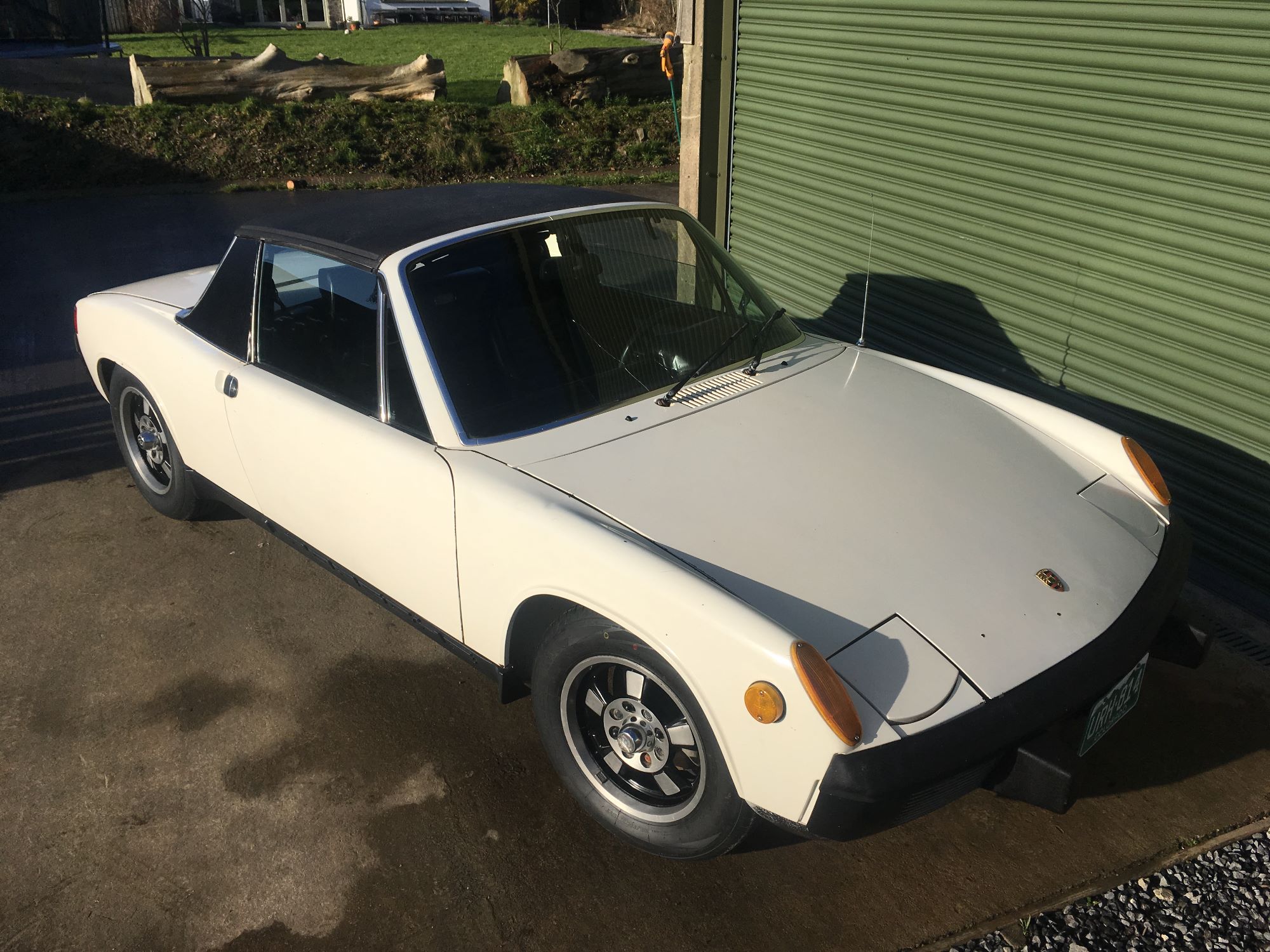 '74 Porsche 914.
Colorado import.
£SOLD.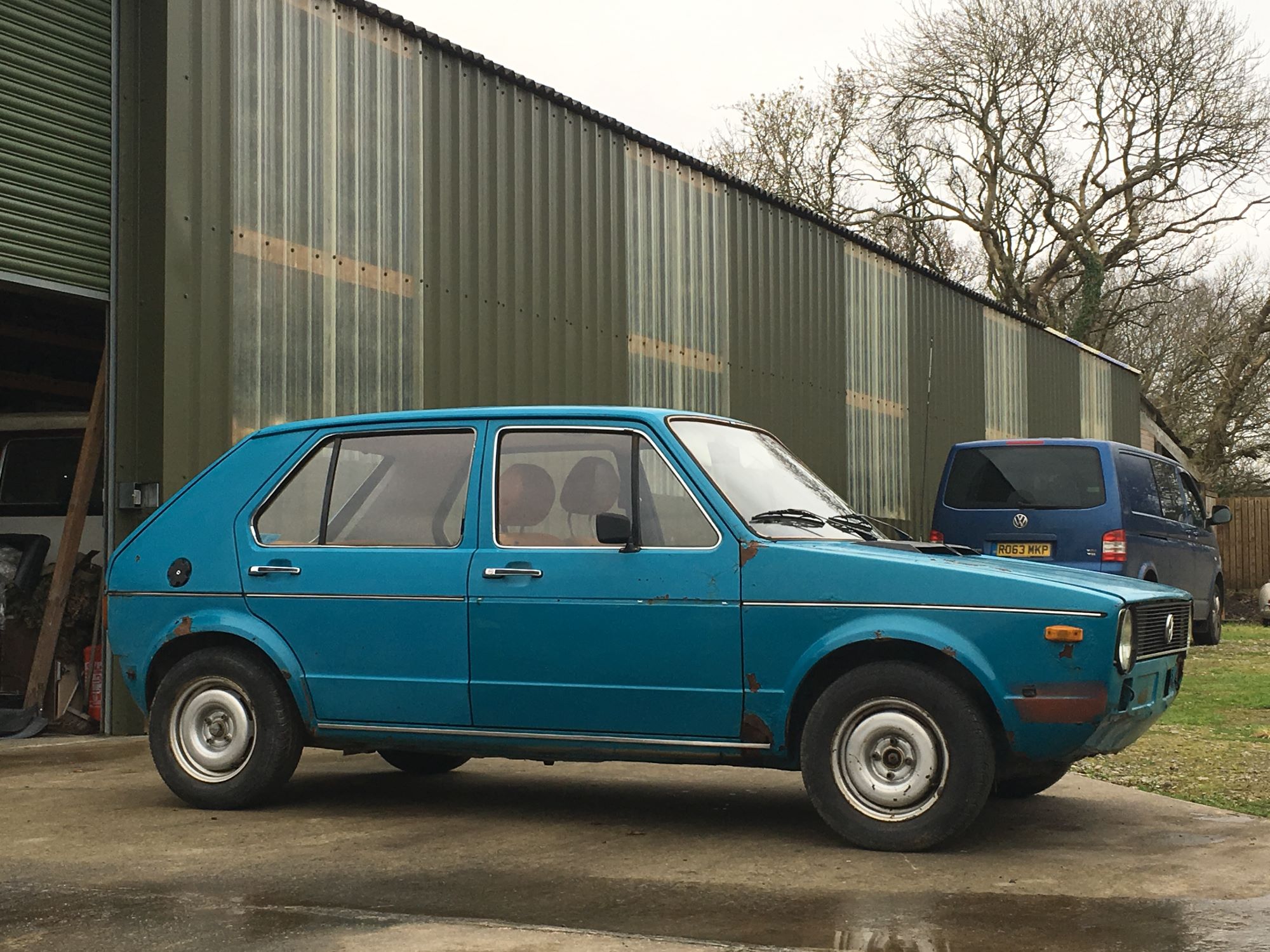 '75 Mk 1 Golf Swallowtail.
Swedish import early golf with desirable swallowtail. Being offered for sale as a project.

£SOLD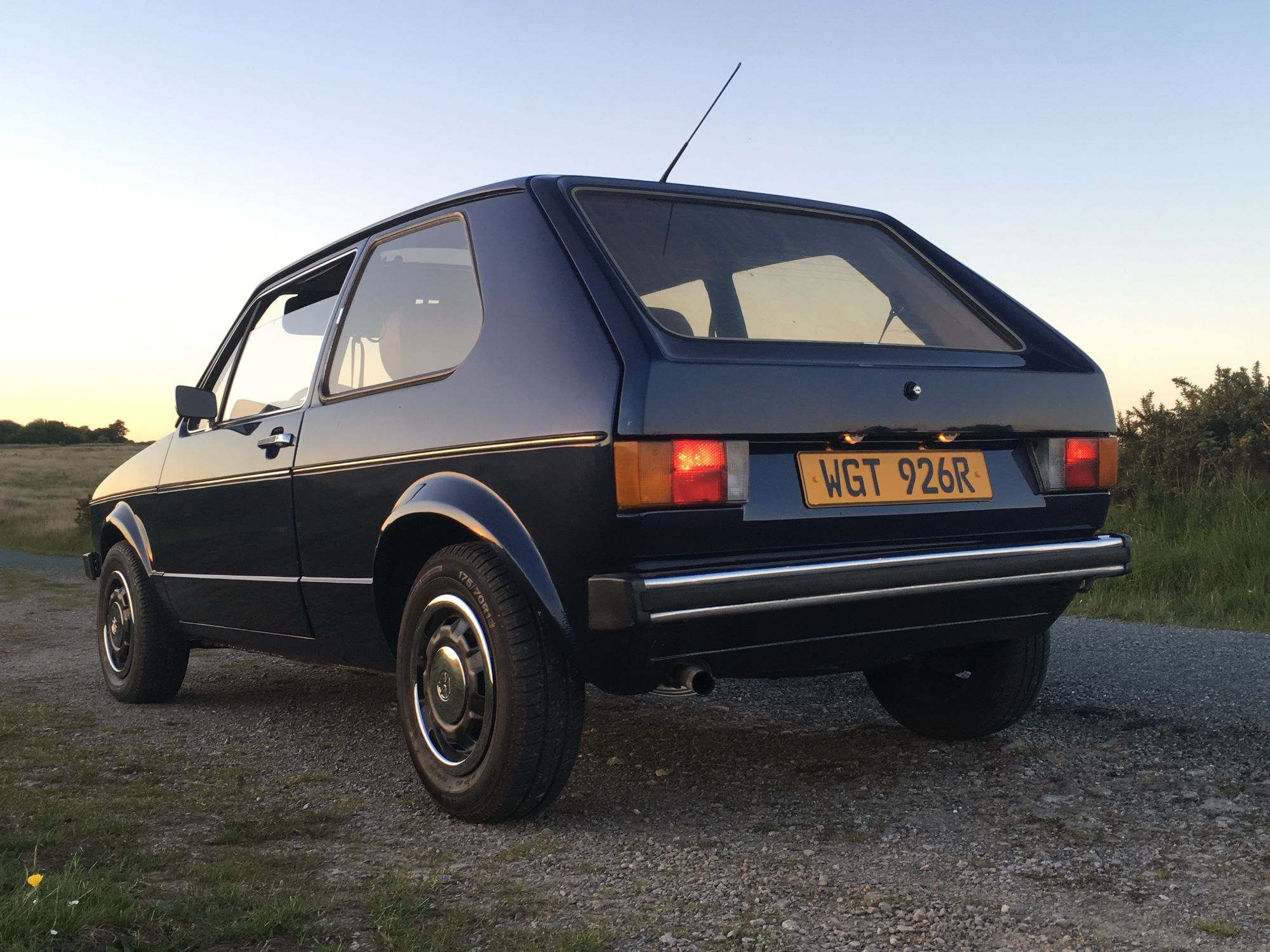 '76 Mk 1 golf. 1800cc
A nice early model Mk 1 golf 3 door. Swedish import.

£SOLD.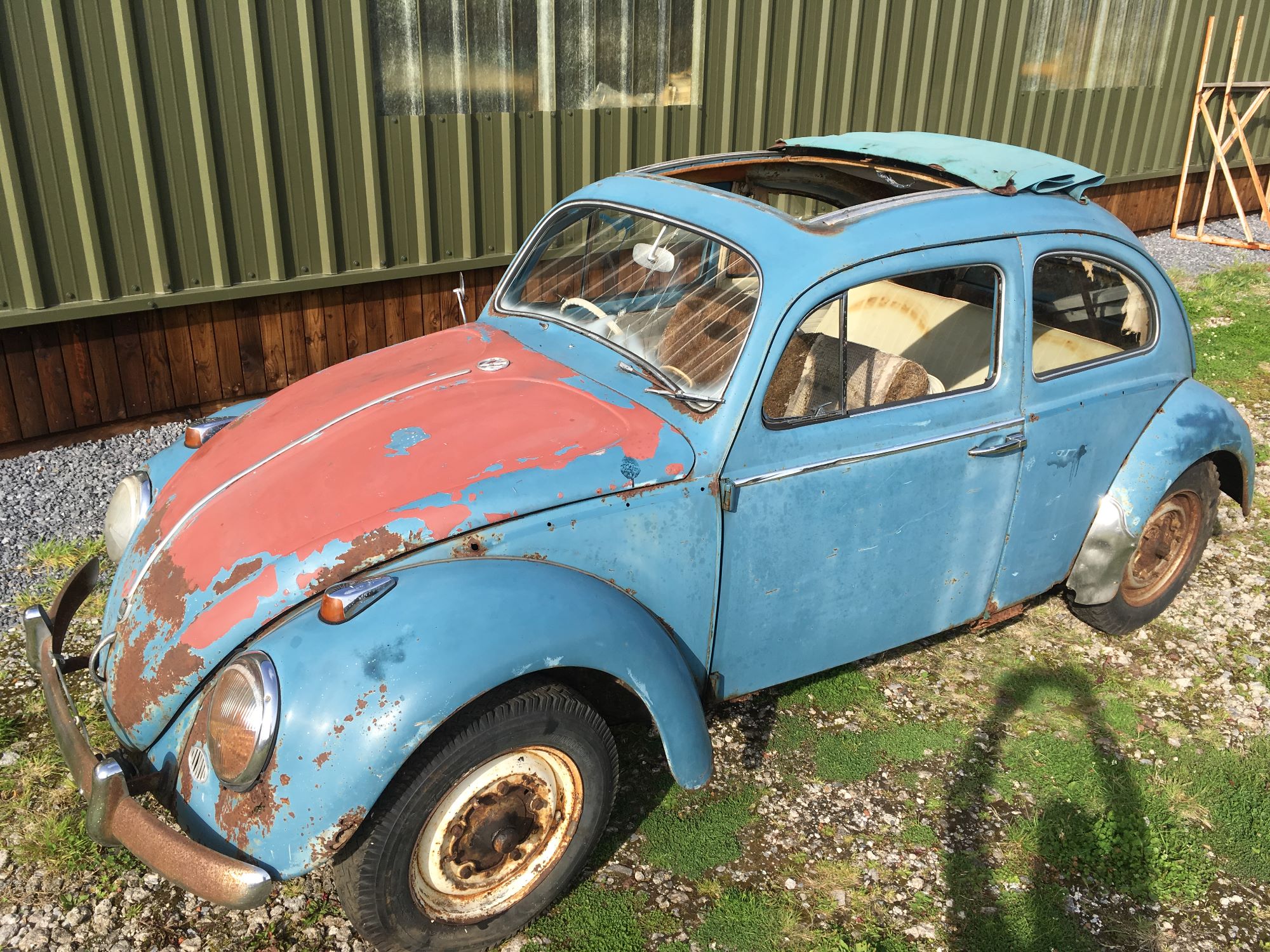 '60 Sunroof Beetle.
Complete original car for restoration.
£SOLD.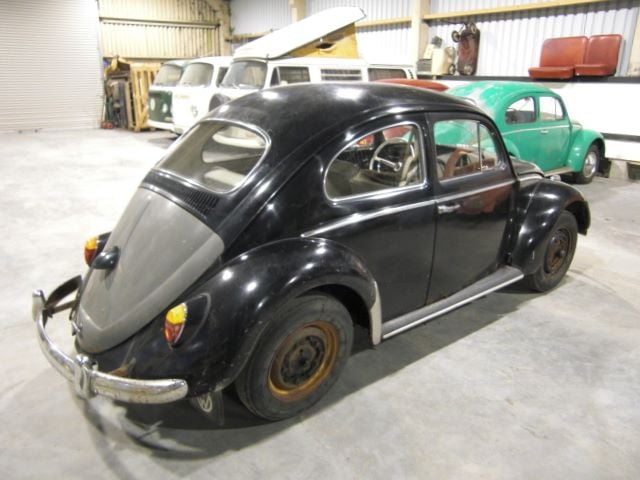 '62 Beelte project.
Original paint car imported from Sweden. Good restoration project. Needs welding.

£SOLD.
Click on images for additional pictures.
T: 01792 927672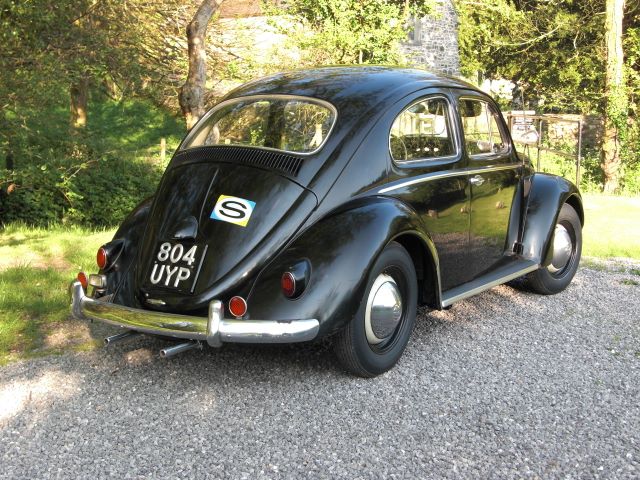 '57 Beetle.
An extremely original unmolested example which we have imported from Sweden and recommissioned after a long period of storage in a Barn.
£SOLD.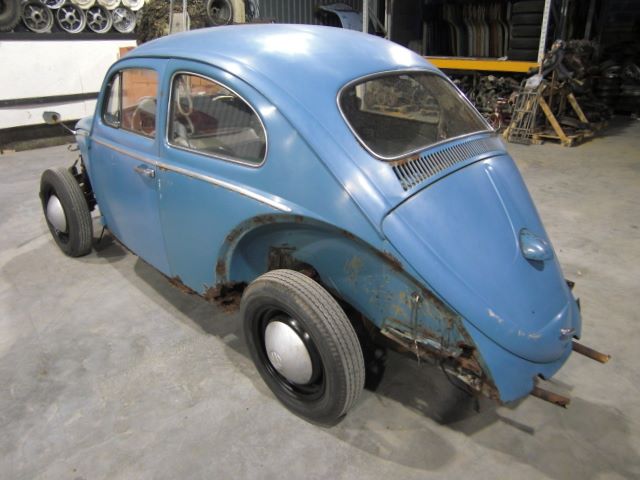 '61 Beetle Project.
Original paint resto project with straight body and never previously restored.
£SOLD.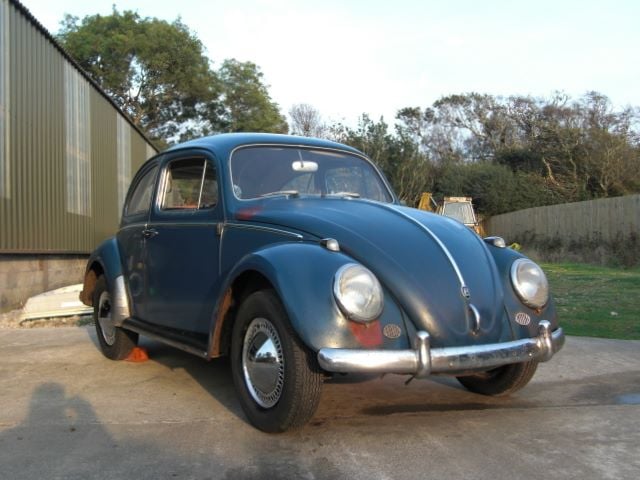 '59 Beetle project.
Original paint resto project with straight body and never previously restored.
£SOLD.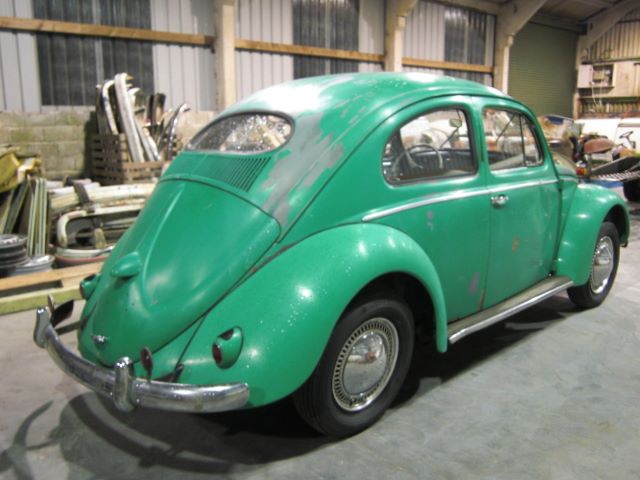 '54 Oval Project.
An early oval with heart tail lights, grooved doors etc.
Generally very soid project but in need of restoration.
£SOLD.
Click on images for additional pictures.
T: 01792 927672