Buses for sale.
Click on images for additional pictures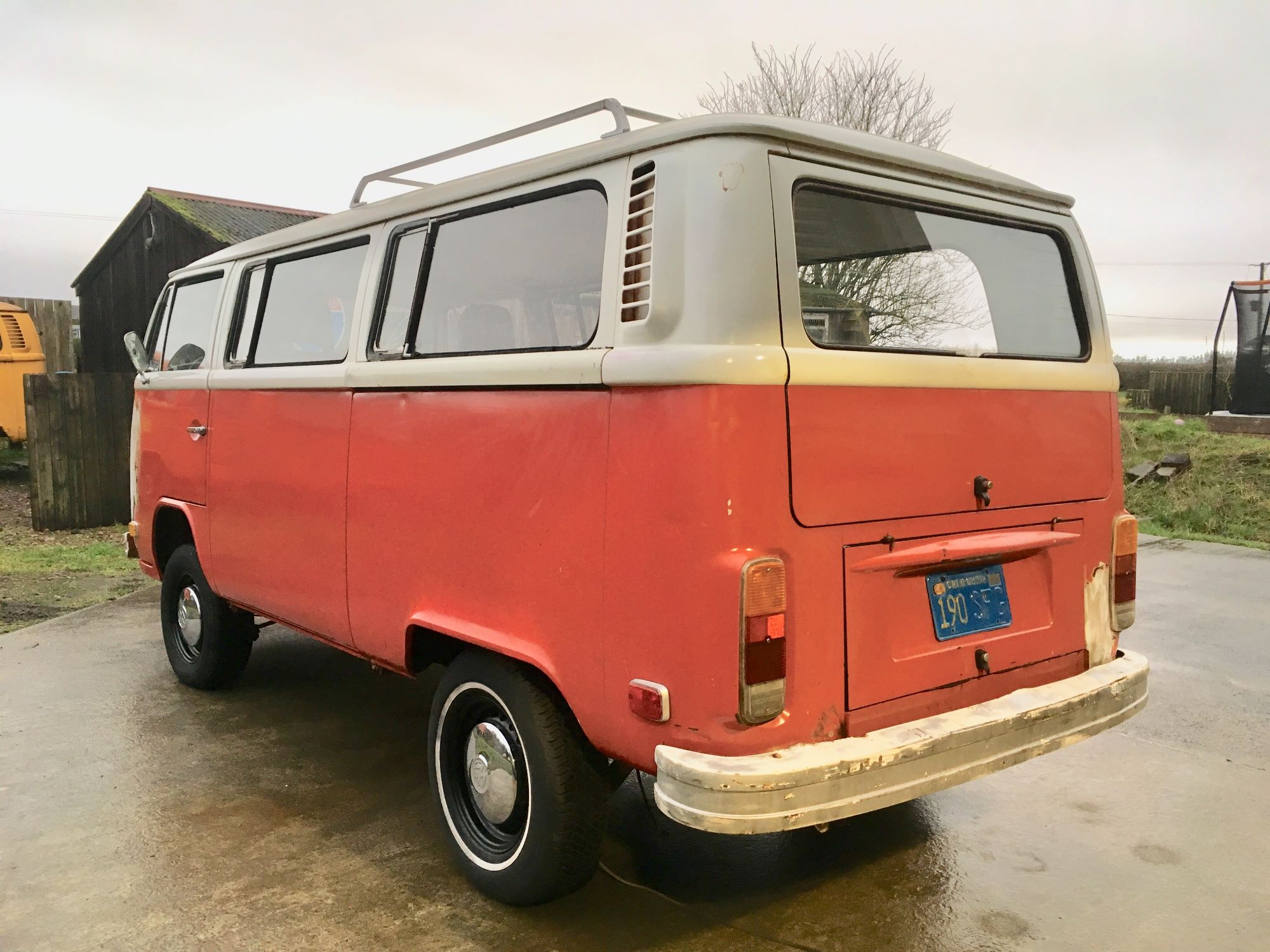 '77 Bay Microbus.
Original paint bay window tintop microbus just in from inland Southern California. Blue plate California bus meaning it was always there in the very dry climate and this shows as it is in superb solid condition.
The paint is original factory applied red and white so a very honest bus that doesn't hide any rust or old damage. There have been a few areas that have picked up dents over the years and the previous owner started working on them applying some body filler which can be clearly seen in pictures. It would be best to strip that off and rework the areas.
Overall a great bus with solid floors, sills, arches, doors, roof etc. A great option if you have a rusty bus with good running gear or are looking to have a bus restored and don't want to spend thousands on welding.
Originally Automatic, no engine or gearbox fitted. Empty in the rear. Very nice un-cracked dashboard. Original high back front seats.
All correct paperwork in place.
£6,500. Can deliver / ship.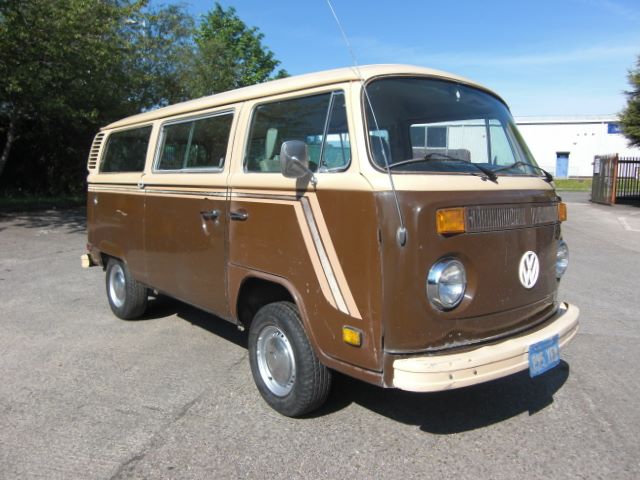 '79 Sunroof Deluxe bus.
Late bay sunroof deluxe microbus from California. A very good rust free bus which is largely still in its original paint.
Factory sliding sunroof model with large roof opening which is great in warm weather or can be used to fit a poptop roof over.
The original 2 litre motor has been professionally rebuilt and runs great. Very smooth running, clean and powerful motor.
091 6 rib gearbox so great gearing for longer motorway trips or round town.
Original style high back front seats, nice original dashboard, rock n roll bed in the rear.
Blue plate bus meaning its always been basking in the California sun.
To be sold with MOT and ready to drive. UK registered and V5 in hand.
£10,995. Can deliver / ship.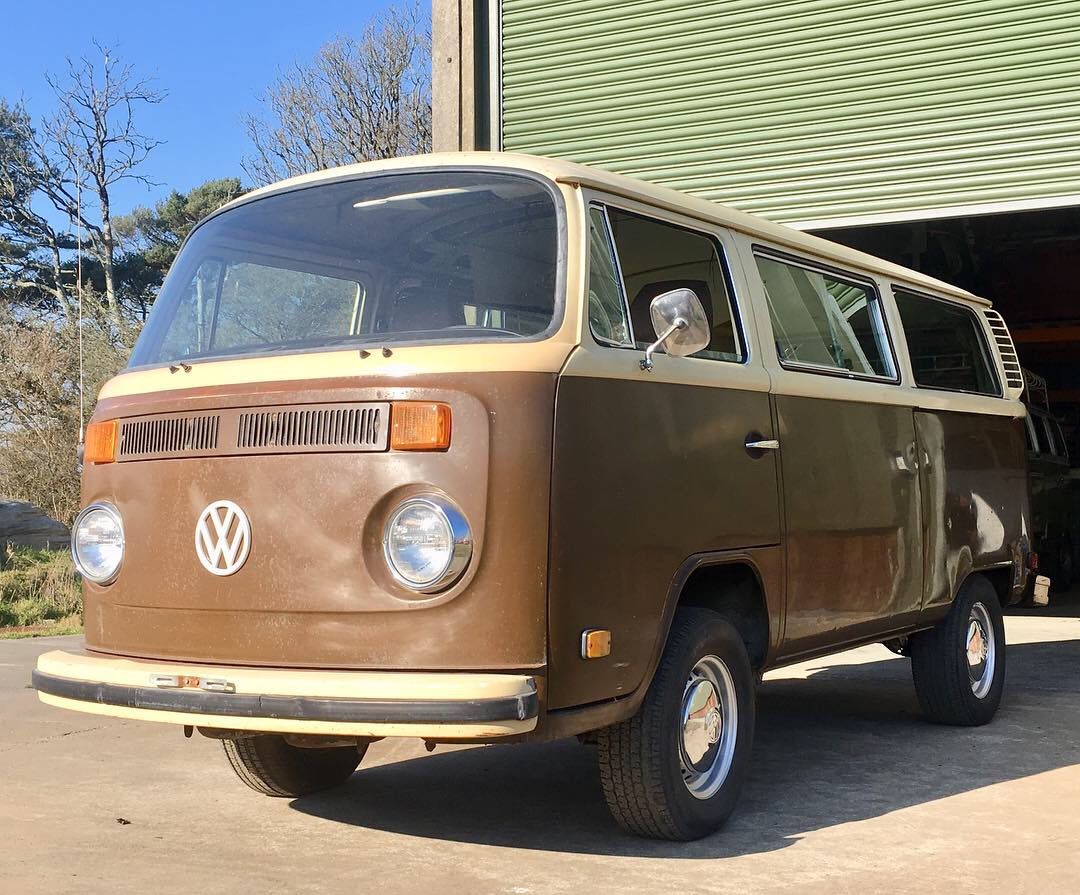 '78 Sunroof deluxe bus.
A really good solid late bay sunroof deluxe model. Imported in from a non costal area of California so it has always been in a very dry climate.
The body is super solid and has no rust holes. Even the battery tray is intact. The brown and beige paint is mostly original with only a couple of areas that were redone over the years. Sills, doors, gutters, jack points etc are all in great condition.
The sunroof works well and rolls open and closed fine. Sliding windows in the middle and opening quarterlights in the cab area.
No engine or gearbox in the bus so ideal candidate for swapping over from a rusty bus to a solid one or to build in reconditioned running gear or even a Subaru conversion.
£6,995. Can deliver / ship.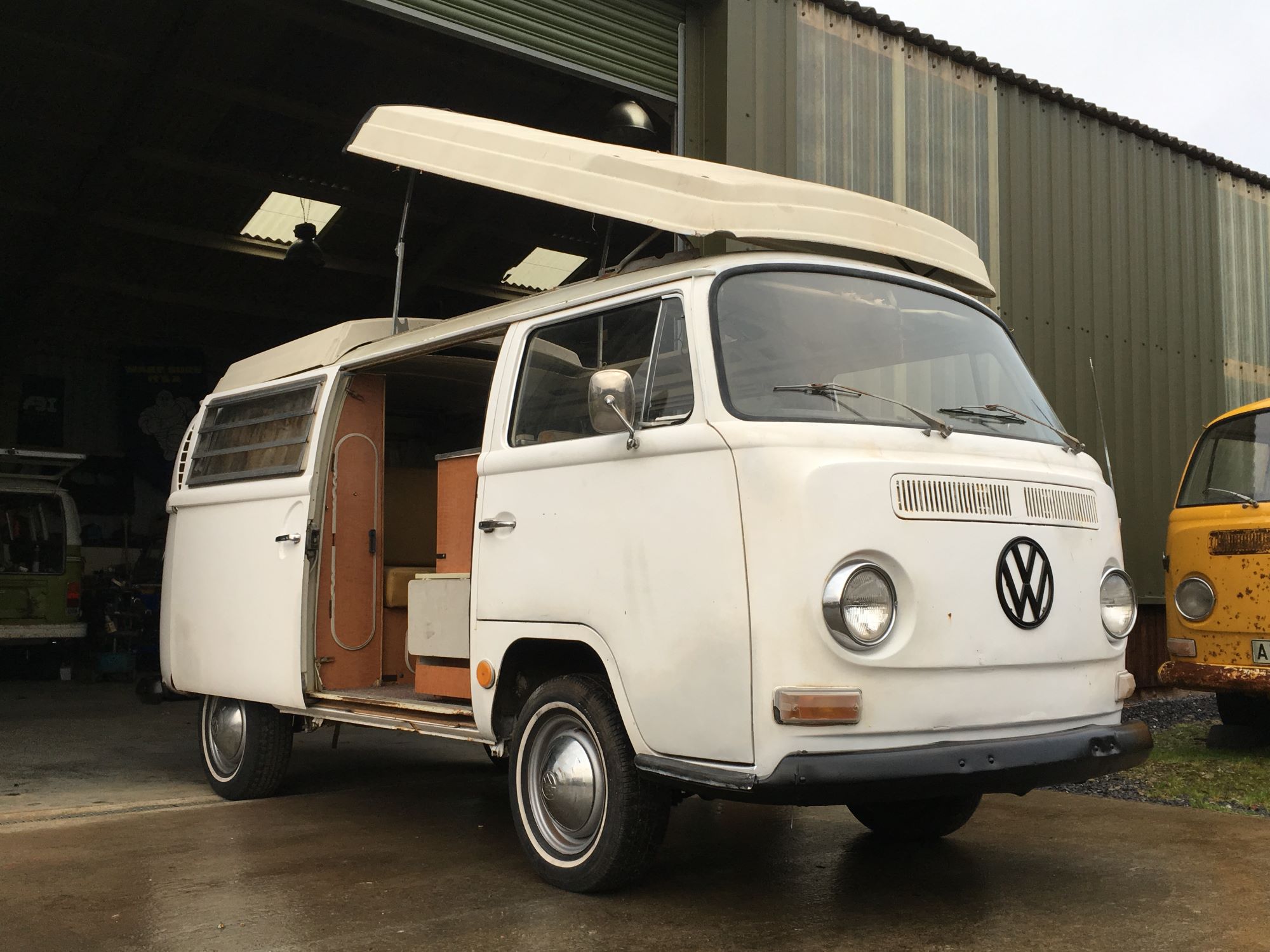 '69 Westfalia Camper.
A really good solid early bay Westfalia camper project bus imported from the dry US west coast. A great model for a family camper having the pop top roof.
All the nice early bay features such as small tail lights, moon shaped vents, domed hubcaps, large VW emblem etc.
Original camping interior and front seats. No Motor fitted but all other running gear in place inc gearbox. Ideal bus to get on the road looking as is or to do a restoration on.
Early bay Westfalias are sought after now and getting hard to find in unrestored condition.
£10,995. Can deliver / ship.
Click on images for additional pictures.
T: 01792 927672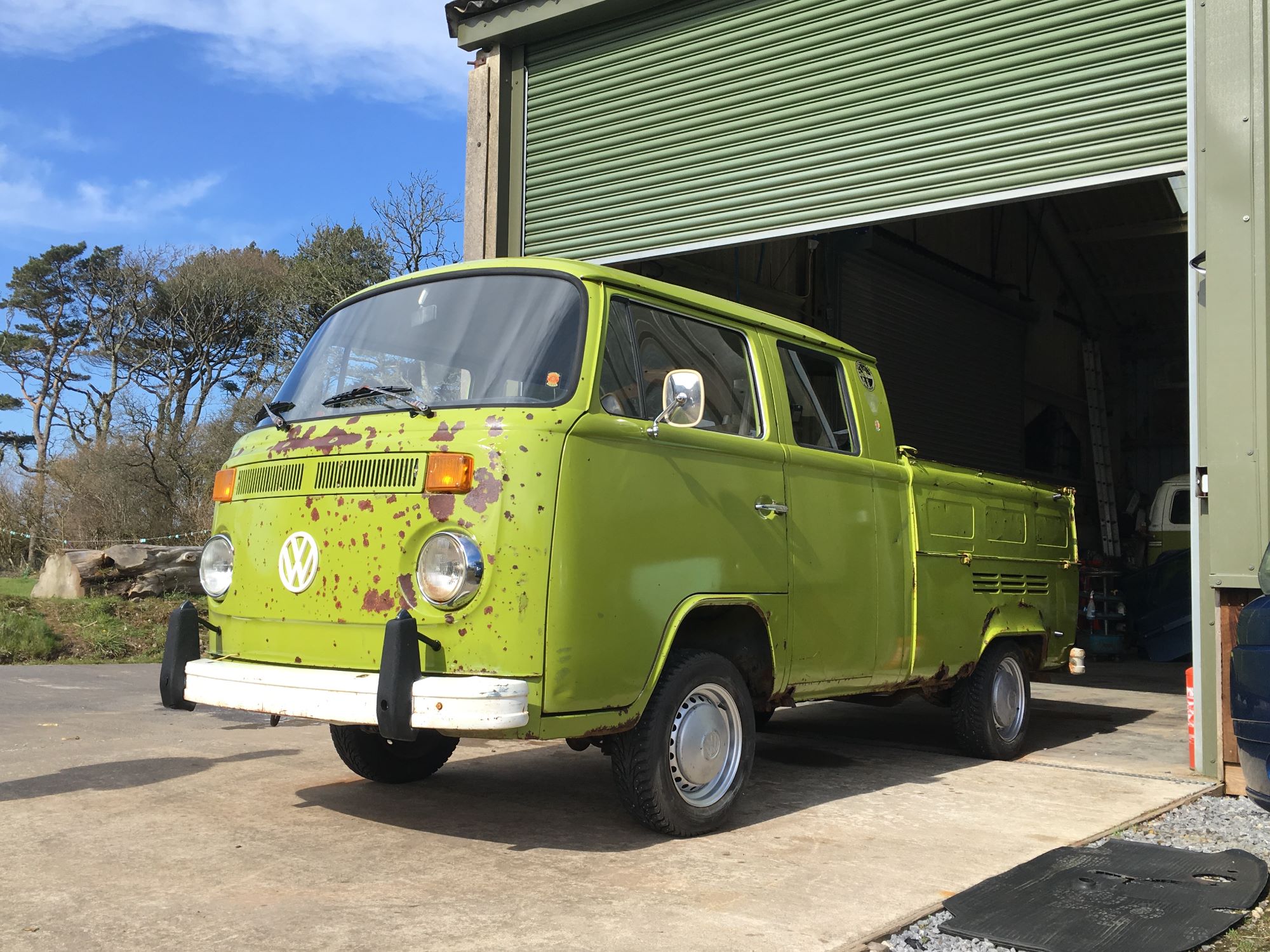 '79 Crewcab project.
A complete and original late bay crewcab project in original paint.
SOLD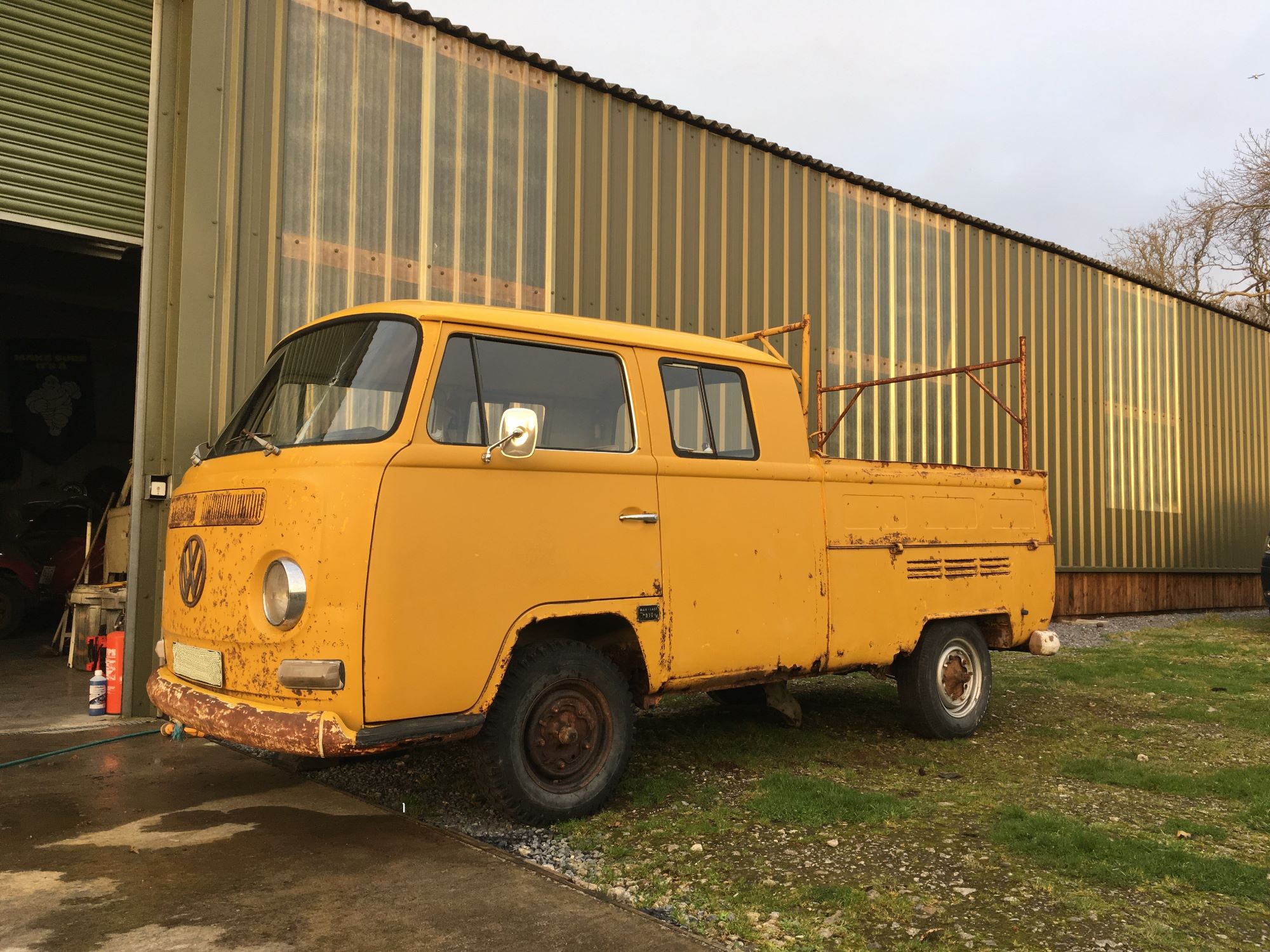 '69 Crewcab project.
A complete and original early bay crewcab pick up with all original features but in need of restoration.
SOLD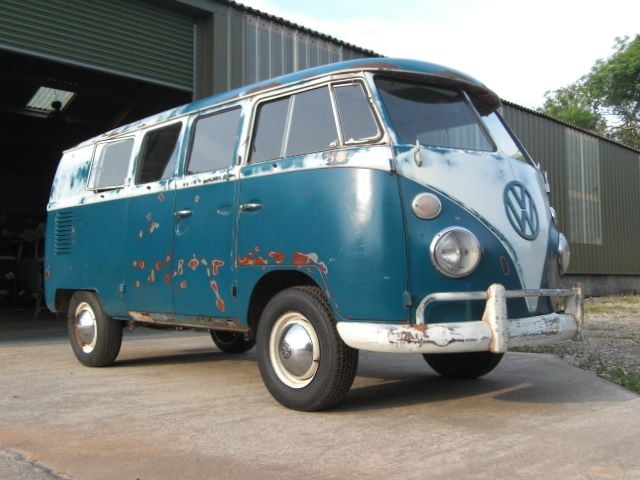 '66 Walkthrough Bus.
US Import walkthrough bus with nice patina and great paint fade.

£SOLD.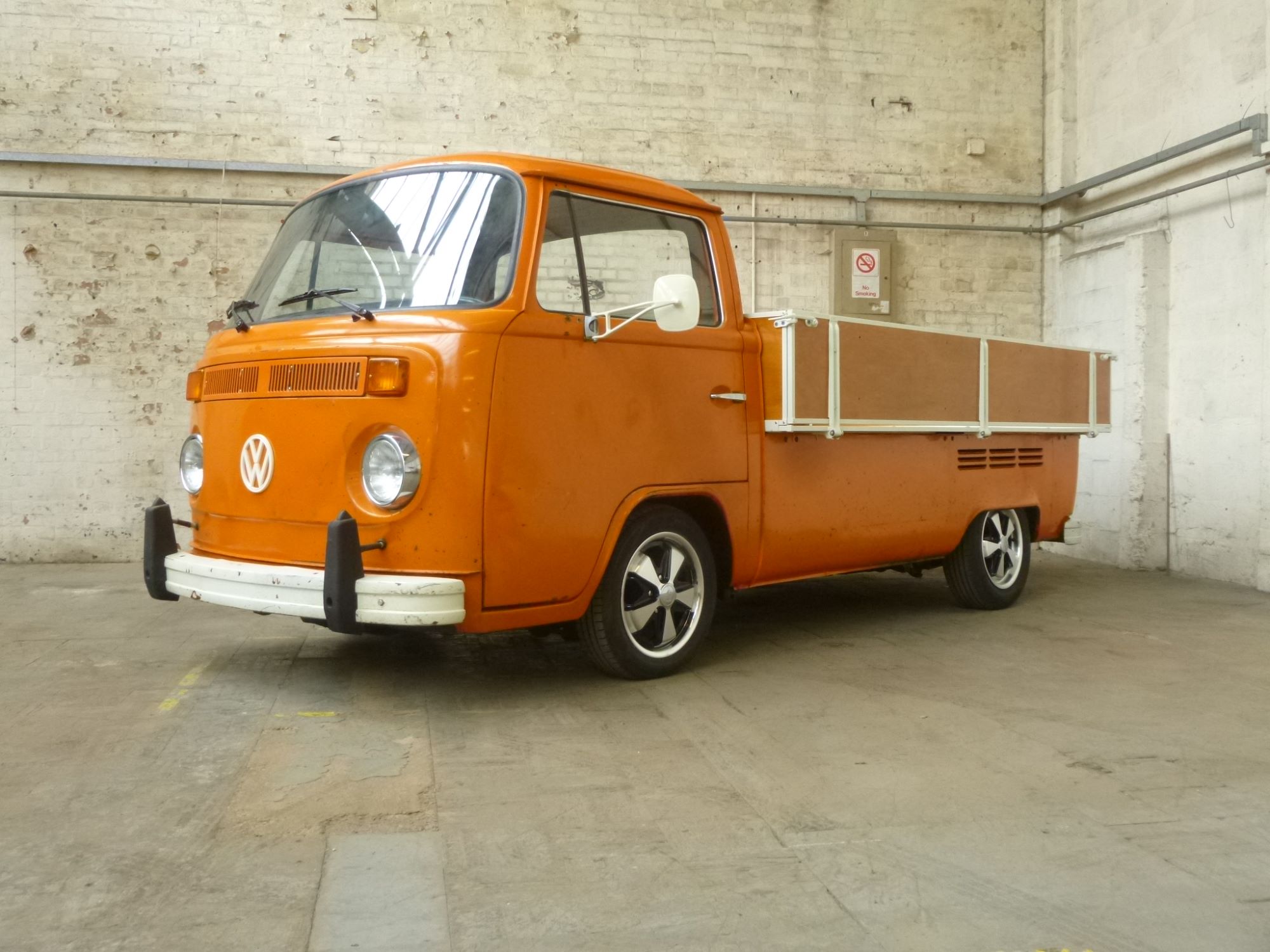 '74 Westfalia Widebed pick up.
A really cool pick up truck with patina. Original paint very solid pick up.
£SOLD.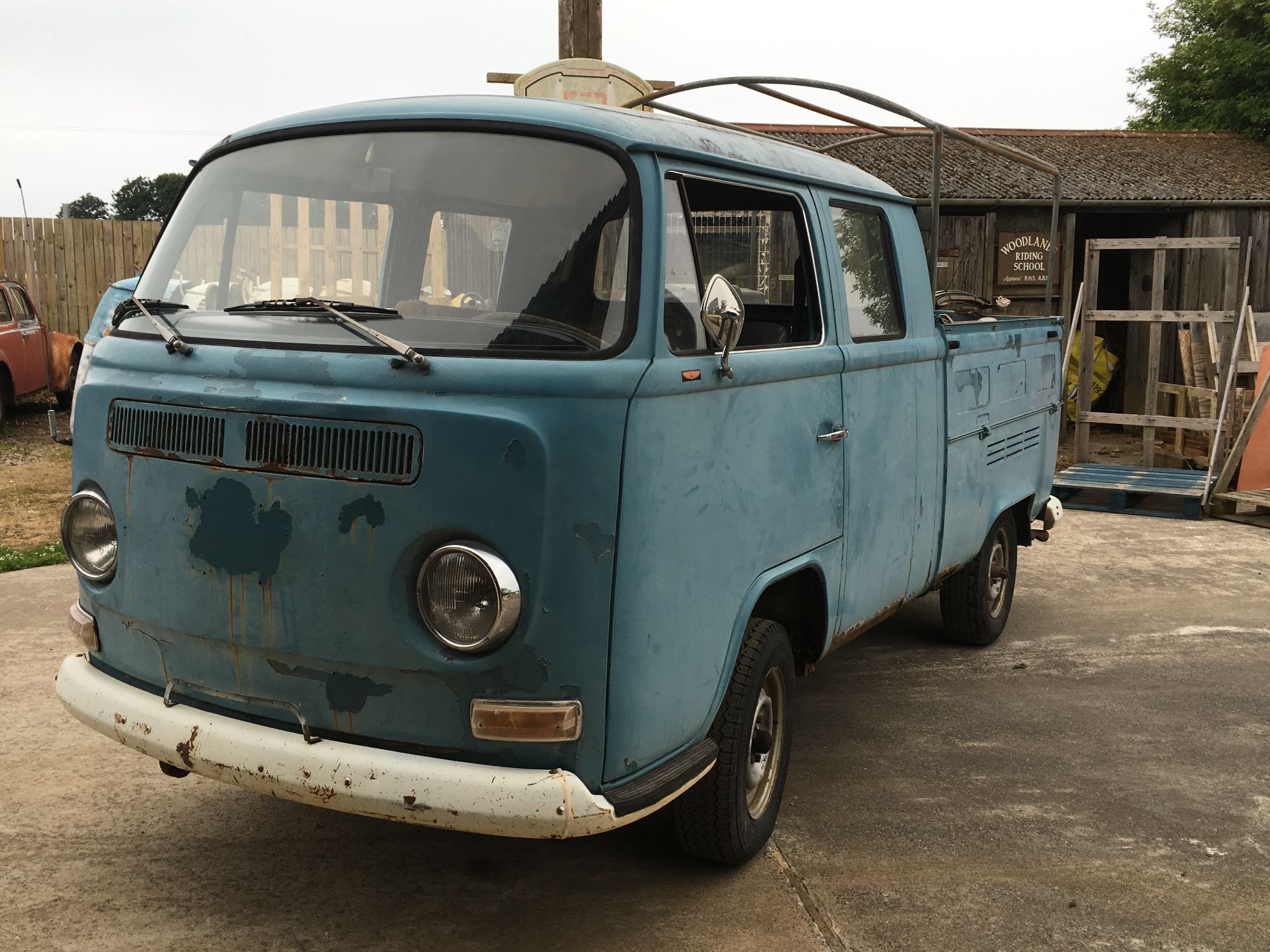 '72 Crewcab project.
A very solid crewcab project needing welding to sills etc. Very good body for a commercial vehicle of its age and ideal for straight forward restoration.
£SOLD.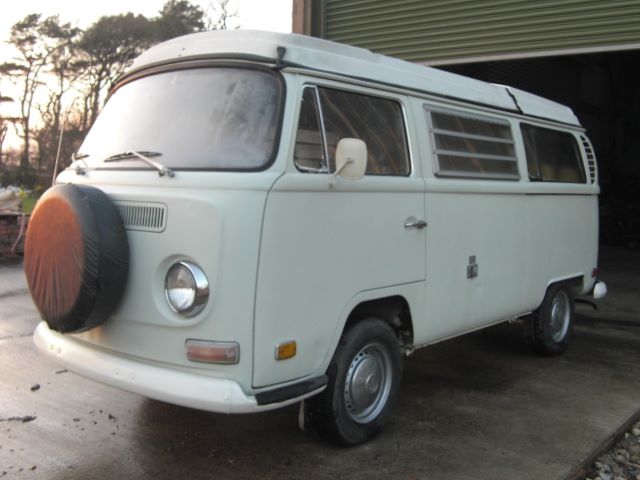 '69 Westfalia Camper.
A really nice solid straight early bay Westfalia poptop camper with original interior.

£SOLD.
Click on images for additional pictures.
T: 01792 927672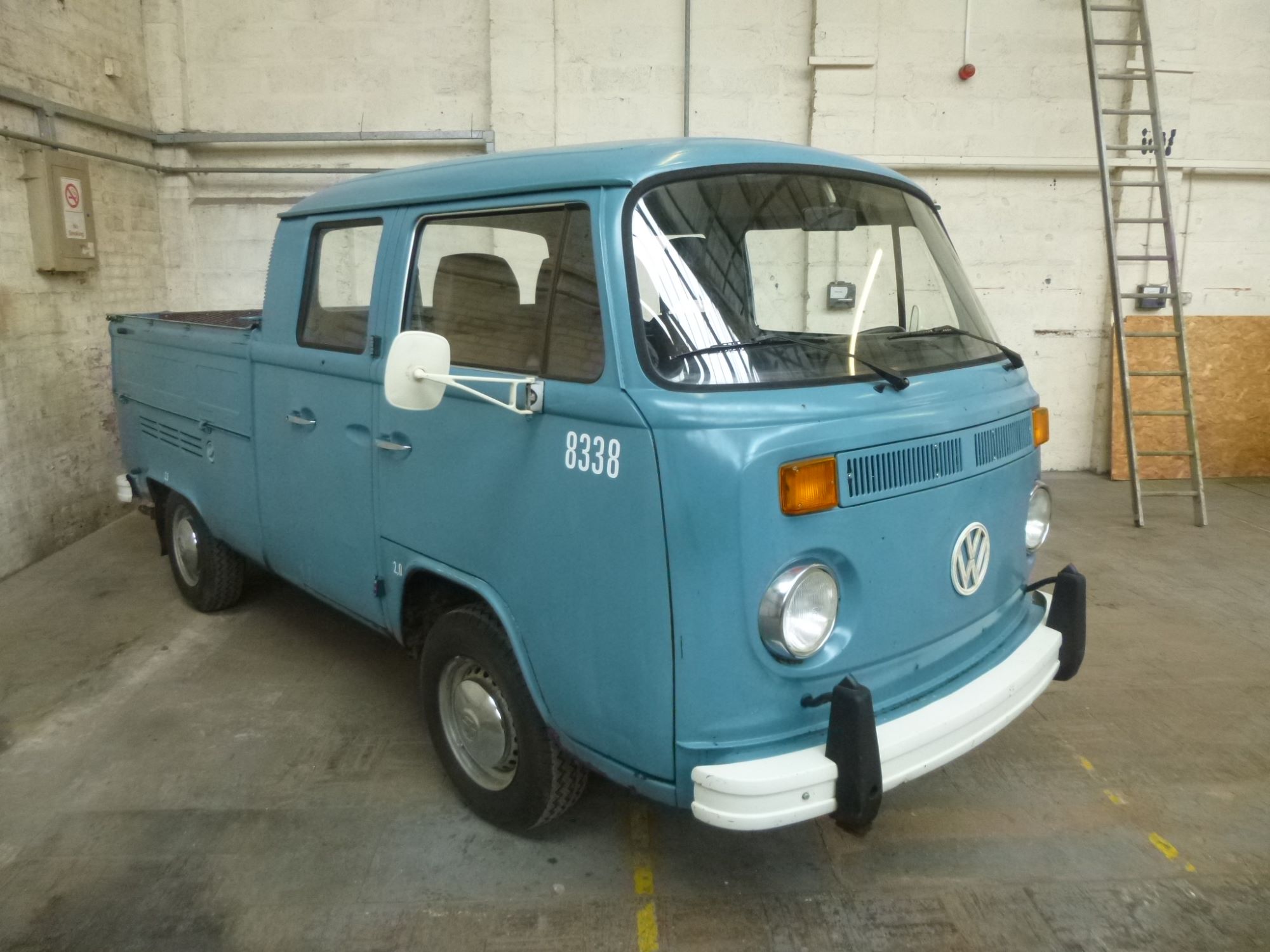 '77 Crewcab
A very original and unmolested late bay crewcab which is all complete and a great project.

£SOLD.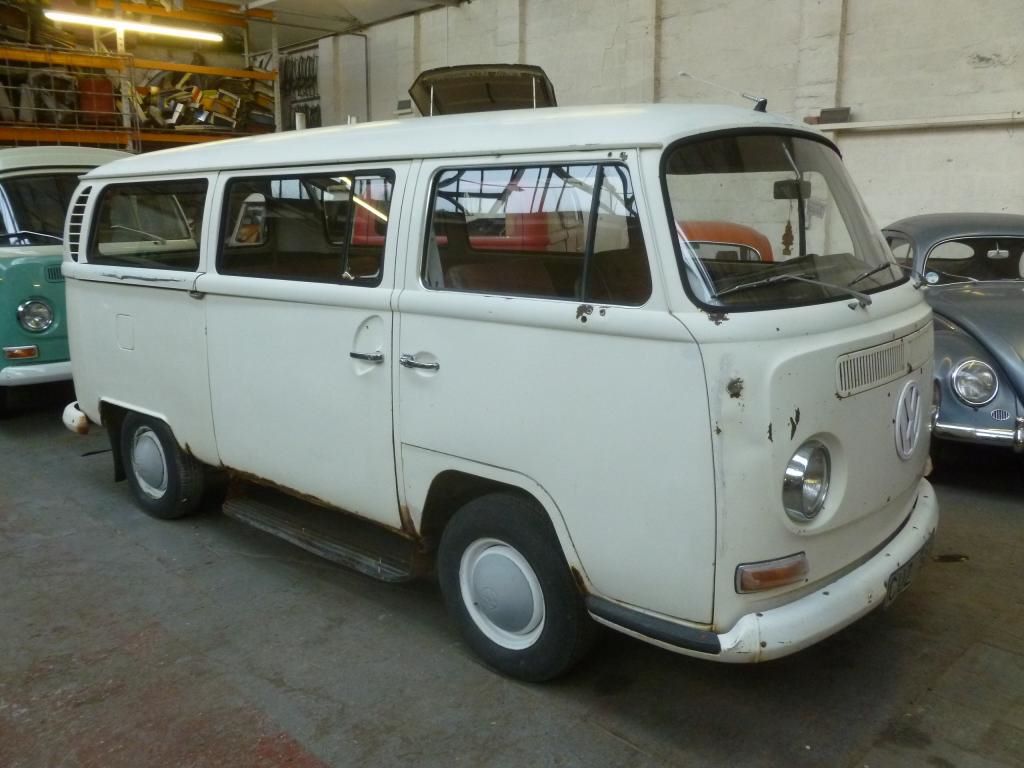 '68 microbus.
Original paint. Runs and drives. Needs lower body rust repair.
£SOLD
Click on images for additional pictures.
T: 01792 927672